how it looks like on Lanzarote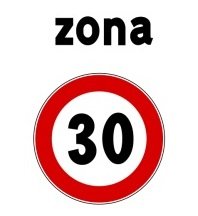 New speed limit in Spain
11.05.2021

From today (May 11, 2021), a new speed limit will apply throughout Spain within built-up areas, whenever there are roads with only one lane for each direction: If there is a raised sidewalk, 30 km/h applies from now on! On a street without a sidewalk, you are only allowed to drive 20 km/h! You are still allowed to drive 50 km/h on a 4-lane road. So be careful, fines of 100 - 600 eur...
read more...
---
last postings:
Author:

Hi, my name is Alexander, I live since 1997 in Lanzarote.
By profession I am architect, and I like this job very much. Since 2004 I am also the operator of the website charcodelpalo.com.
Perhaps you will find from time to time something new on this website which may interest you. Anyway, I will try to present some interesting topics around Lanzarote and holidays.