Excursions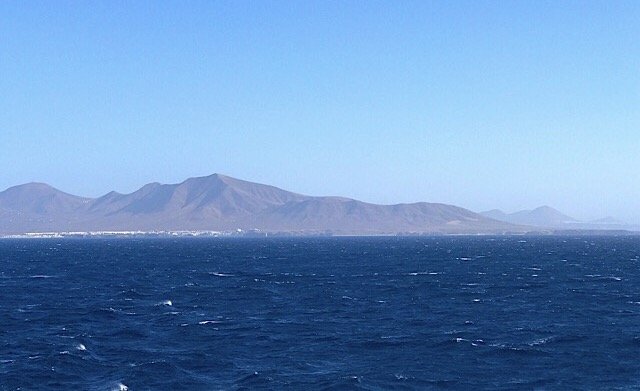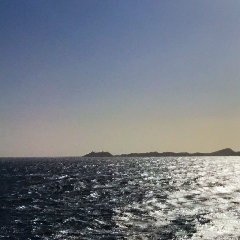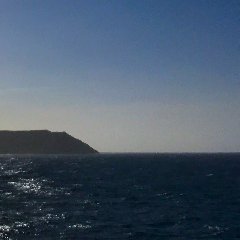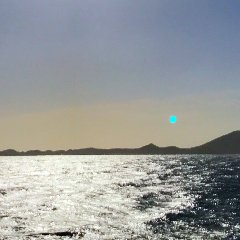 Lanzarote from outside
10.11.2017

I love it, to see the islands from outside. The shapes of Lanzarote's mountains have something surreal, something magical. The photos below show the Isla de Lobos island in the morning sun. Isla de Lobos is a small island between Lanzarote and Fuerteventura.
---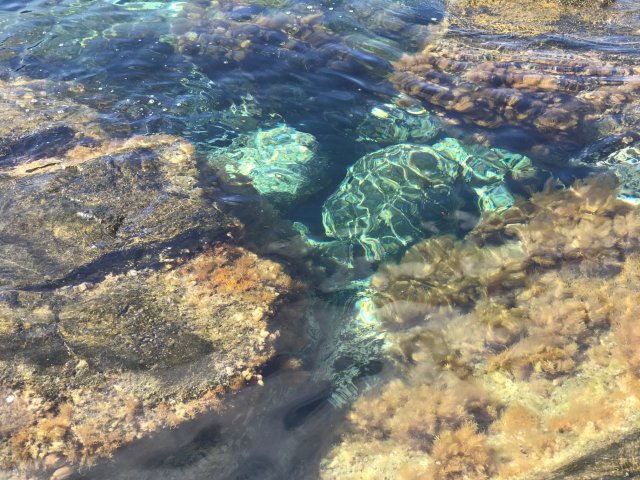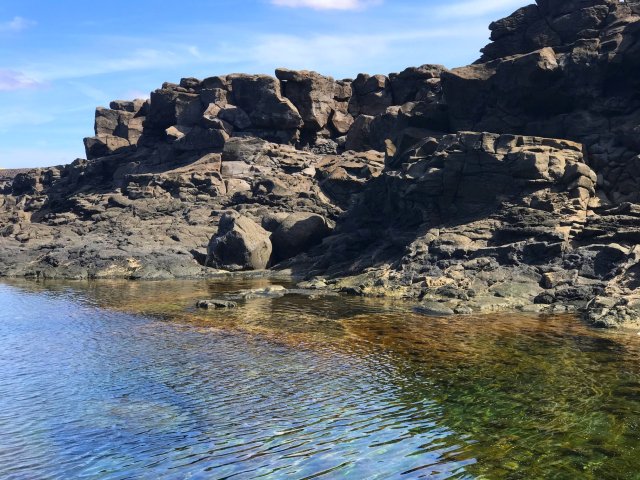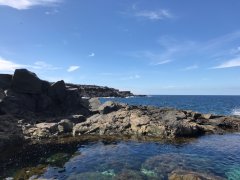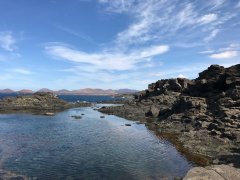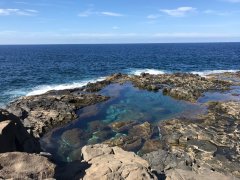 Los Charcones - secret of Lanzarote
02.11.2017

During our tireless search for the most beautiful places to swim on Lanzarote, we made a short walk to Los Charcones, an accumulation of wonderful natural pools in the south of the island. Los Charcones Of course, the little walk makes, that the destination is something very special: There are no people, you have everything for you! But also for the place itself it's worthwile walking there. The fantastic, crystal-clear water shines...
read more...
---
4 comments: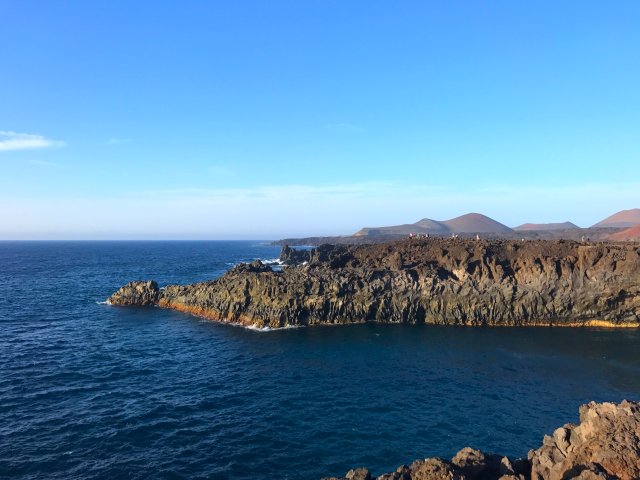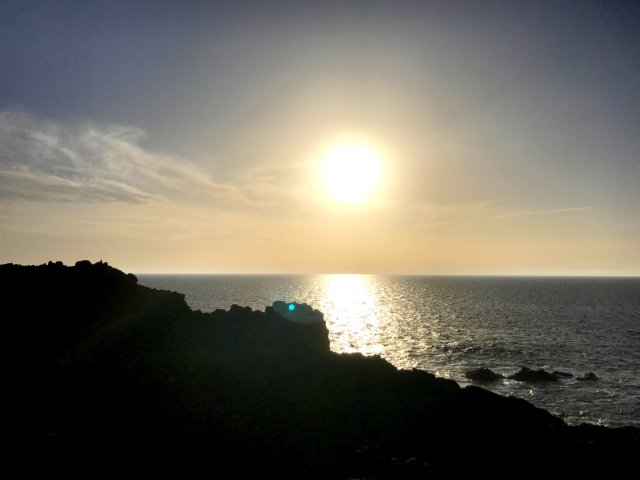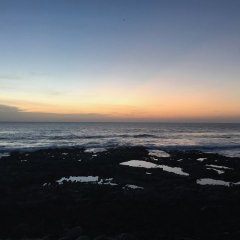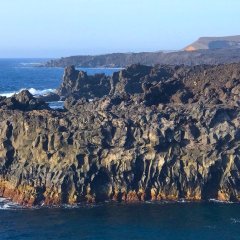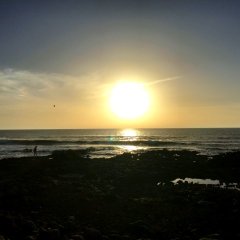 Los Hervideros and El Golfo
28.10.2017

The coast of Los Hervideros, between the Playa de Janubio beach with its black sand and El Golfo in the south of Lanzarote, is one of the most beautiful of the entire island. Here, the four elements meet so obviously, which makes this place so fascinating. Los Hervideros El Golfo is also the place to be the first choice on Lanzarote to enjoy of a sunset. Though we have some calima...
read more...
---
---
Dolphins in the north of Alegranza
14.10.2017

A video of a meeting with dolphins, taken by friends in the north of Alegranza,
academianauticalanzarote.com
Dolphins
(The video was taken on October 14th)
---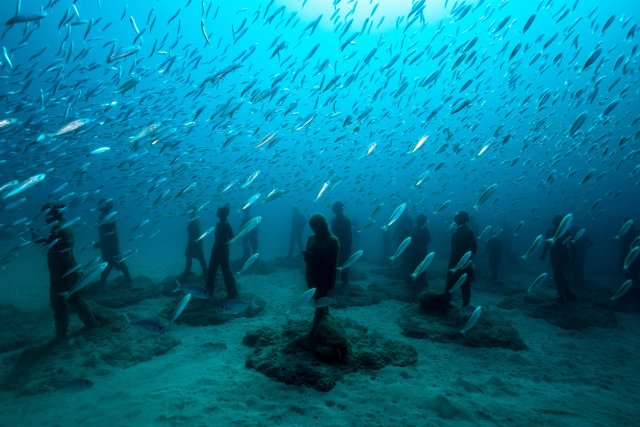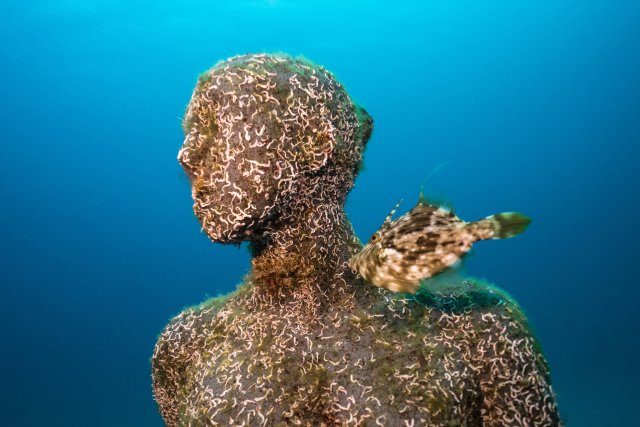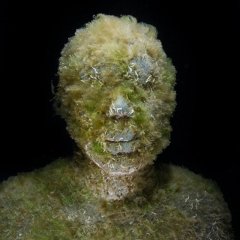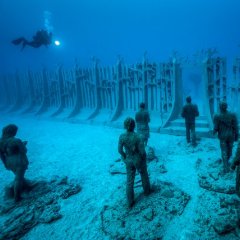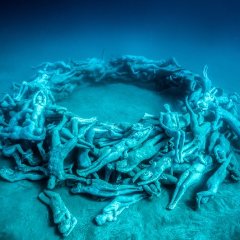 Museo Atlantico
02.10.2017

The Museo Atlántico, situated just off the famous Papagayo Beaches close to Playa Blanca on the south coast is truly a different experience. In a sea depth from twelve to 15 meters and based on a sandy ground there is an installation of about 300 sculptures, which were staged in twelve different groups on a floor area of ​​approx. 50 x 50 meters by the british artist Jason deCaires Taylor. One...
read more...
---
2 comments: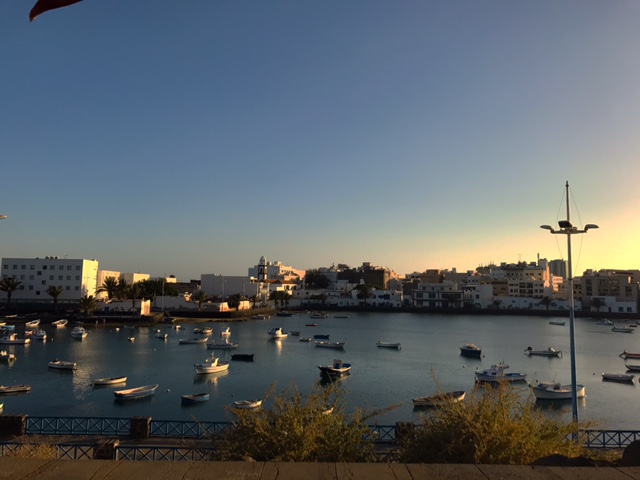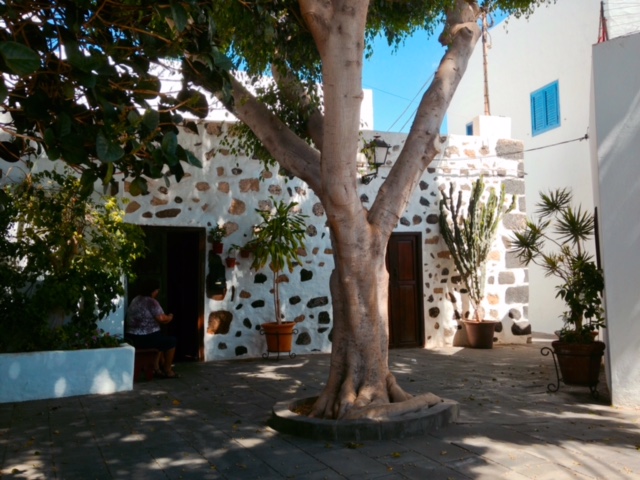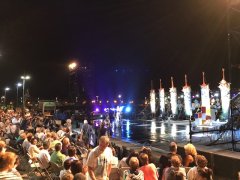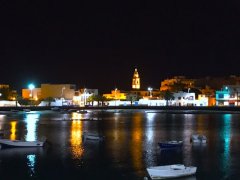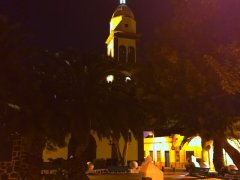 Charco de San Ginés Arrecife
25.09.2017

Charco de San Ginés in Arrecife, this is one of the most beautiful and romantic places in the capital of our island. In an evening stroll alongside the shore of the small bay you can get a great impression of the "old Arrecife" with its partly historical buildings. Along the small estuary there are also numerous tapas bars and restaurants, as well as a colorful mixture of people, most of...
read more...
---