Excursions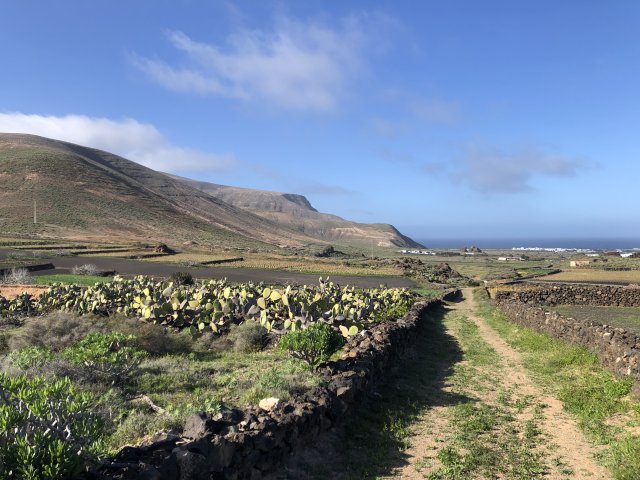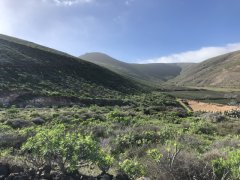 Lanzarote - more beautiful than ever
01.02.2021

I took these photos yesterday, and of course some more, during a short hike in the north of Lanzarote. The rainfalls, which recently gave us the low pressure area Filomena and others, they are now showing their effects. The island is green and blooming everywhere! Unfortunately it is not so easy for you, dear holiday guests, to come to Lanzarote at the moment, but it is still possible! I know...
read more...
---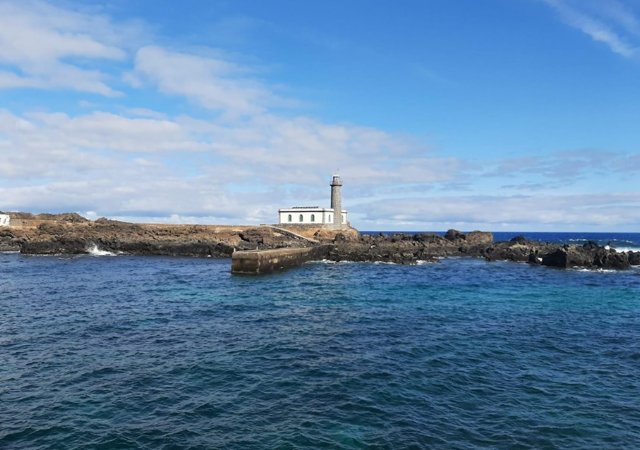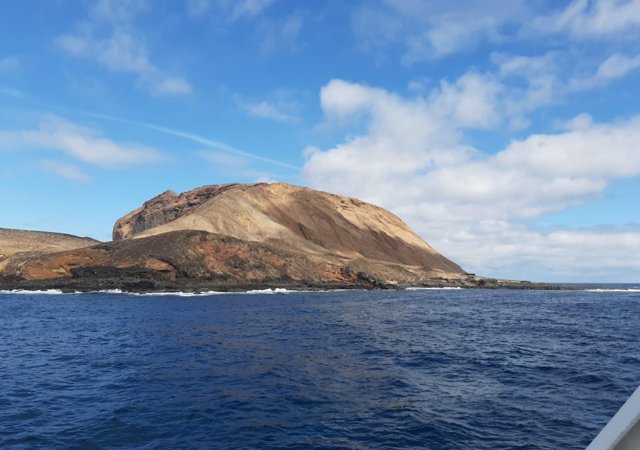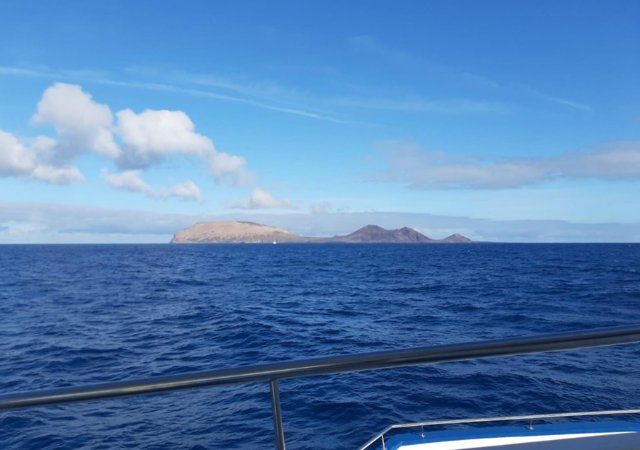 A trip to Alegranza
22.10.2019

Usually you only see their silhouette in the distance, from Orzola or from the Mirador del Rio viewpoint, and only with good visibility. One of the few places on our beautiful archipelago that has not changed since I first came here 25 years ago, Alegranza! Alegranza is located north of Lanzarote and is now an uninhabited, privately owned small island. It also forms the Chinijo National Park (Parque Natural del Archipielago...
read more...
---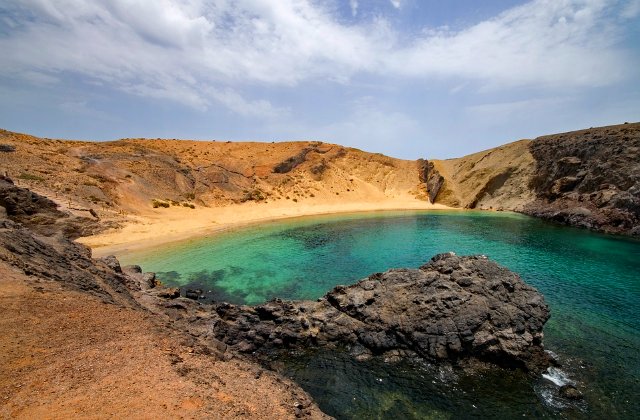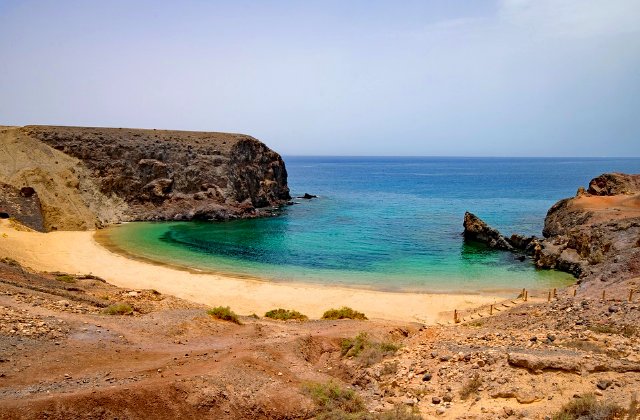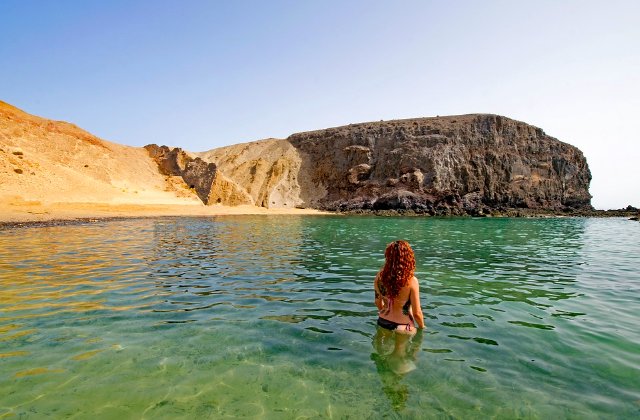 Papagayo Beach
30.06.2019

The Papagayo Beach in the South of Lanzarote has been elected as "The best Beach of Spain" by the Condé Nast Traveler magazine. Papagayo - this means a wild beach with turquoise colored water, embedded in an absolutely nature and virgin environment with beautiful views to the nearby neighboring islands Fuerteventura and Los Lobos. So is there any more reason not to travel to Lanzarote?
---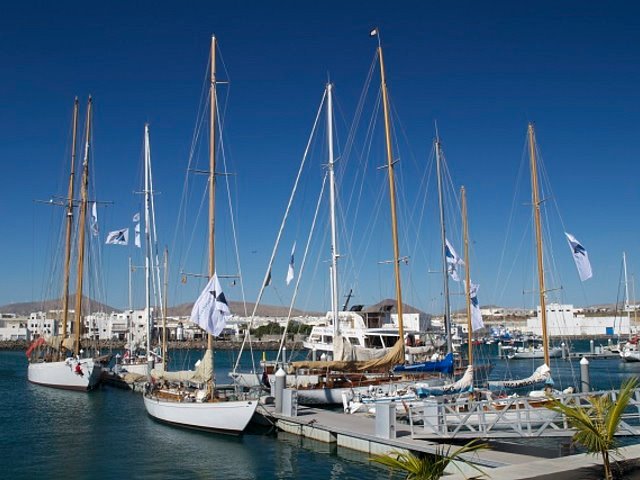 More than just beaches
28.05.2019

If at some point you should become tired of the beaches and looking for new adventures, then you can rent a car and explore the island on your own. Also, lovers of sports and outdoor activities will have a short while on Lanzarote. For example, diving, hiking, sailing, surfing and windsurfing, cycling, karting, golf, horseback riding, hang gliding and paragliding, everything is possible here. Write us your dreams, we will...
read more...
---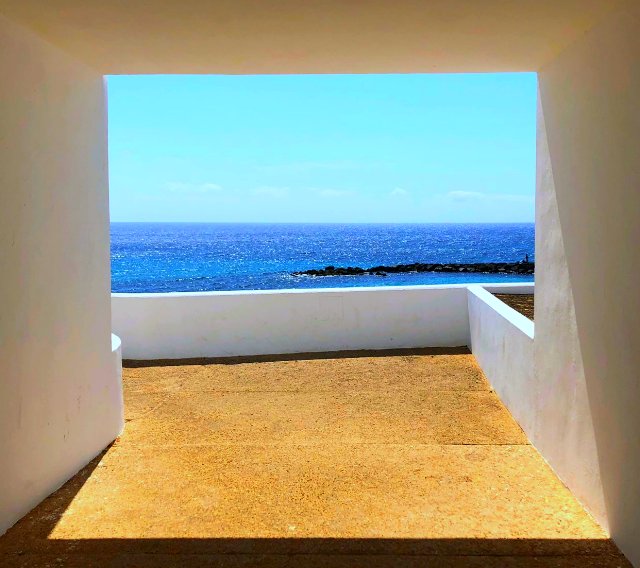 Playa el Ancla
30.09.2018

Playa el Ancla, this is a beautiful bathing bay in Costa Teguise, Lanzarote.

Playa el Ancla, Costa Teguise, Lanzarote

I was especially impressed by this contrasting access, the window to the ocean, the white stairs, the black lava, the sky and the blue ocean...

#oceanwindow
---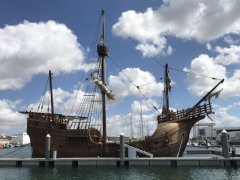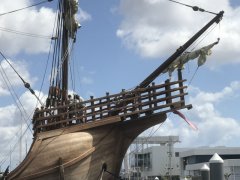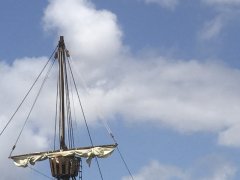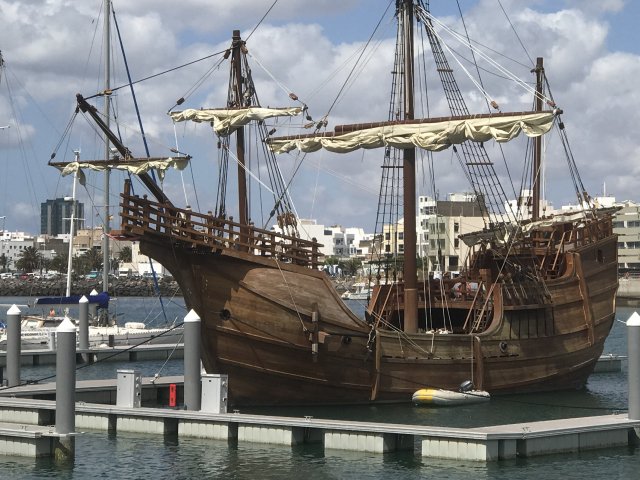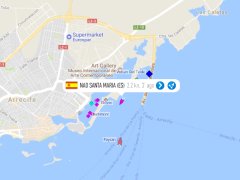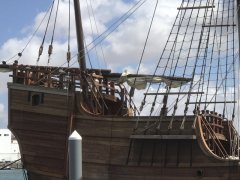 In the footsteps of Christopher Columbus with the Santa Maria
07.05.2018

We had a realy very rare visit last week in our Marina Lanzarote in Arrecife: A replica of the Santa Maria, the boat with which Christopher Columbus left the Canary Islands in 1492, to discover - well, he really wanted India. Of course, as we all know, America was it where he touched land. This replica of the Santa Maria is really beautiful, an original naval construction from 500 years ago,...
read more...
---
2 comments: