Sailing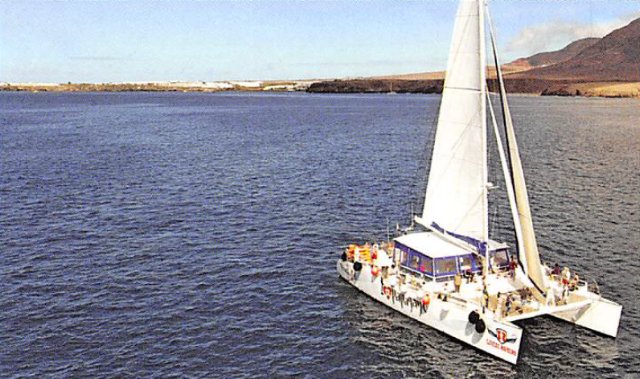 Do you fancy an excursion with a large sailing catamaran?
01.06.2021

Would you like to go on a trip with a large sailing catamaran to La Graciosa? The ship has an open bar, lunch is also included! Including free time on La Graciosa to discover the small village of Caleta de Sebo! Highlights:Welcome drinkVisit to the marine reserveFree time on the beachVisit to the village of Caleta de SeboProfessional tour guideWater activitiesTraditional lunchOpen barArrival with your own rental car to Orzola. After...
read more...
---
1 comments: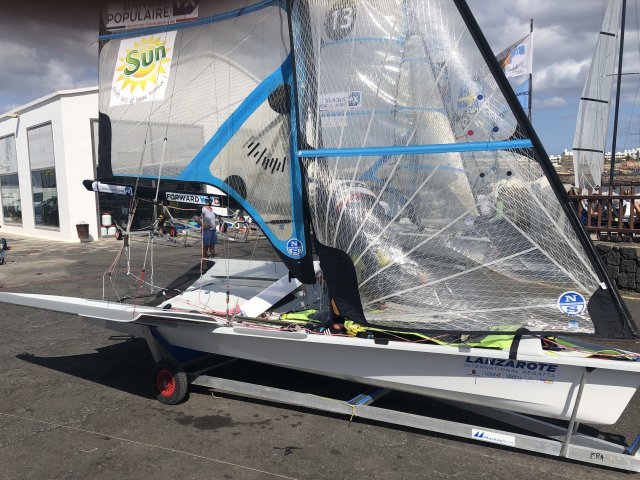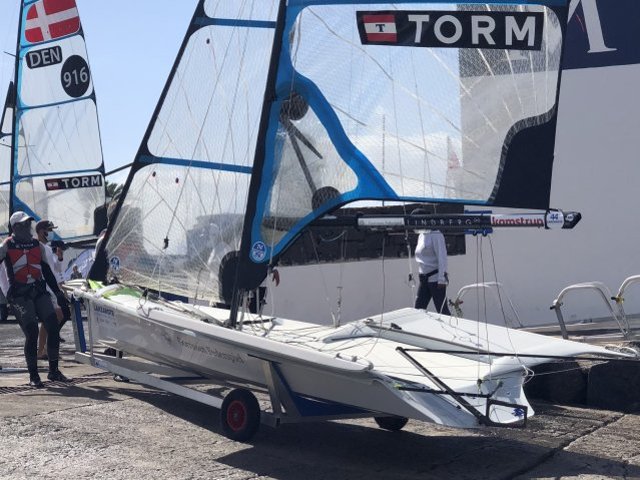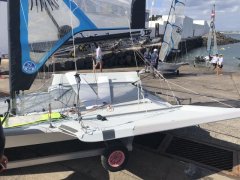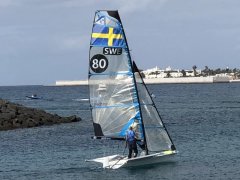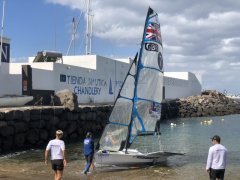 Lanzarote International Regatta
22.03.2021

During this week, from March 20th to 26th, the Olympic teams from 35 nations will meet in the Marina Rubicon in Playa Blanca on Lanzarote to prepare their sailing teams for the Olympic Games in Tokyo. Due to the current corona crisis the Olympic Games have already been postponed from 2020 to 2021 and will now take place this summer in Japan in camera... Around 120 boats of the classes Nacra 17...
read more...
---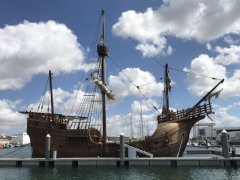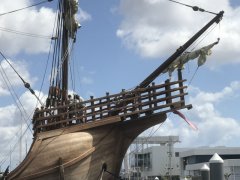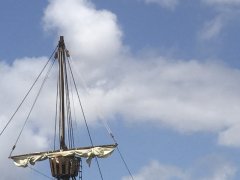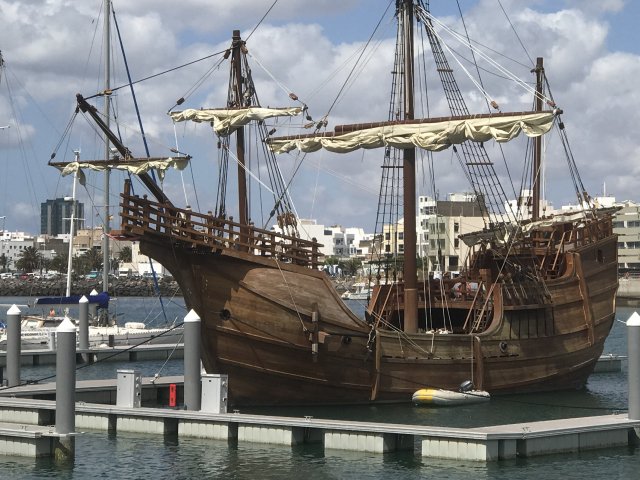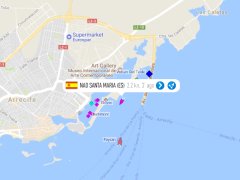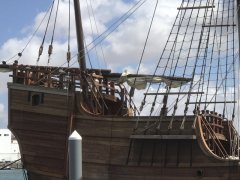 In the footsteps of Christopher Columbus with the Santa Maria
07.05.2018

We had a realy very rare visit last week in our Marina Lanzarote in Arrecife: A replica of the Santa Maria, the boat with which Christopher Columbus left the Canary Islands in 1492, to discover - well, he really wanted India. Of course, as we all know, America was it where he touched land. This replica of the Santa Maria is really beautiful, an original naval construction from 500 years ago,...
read more...
---
2 comments: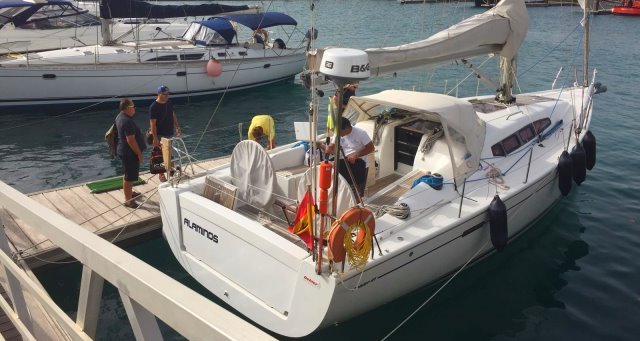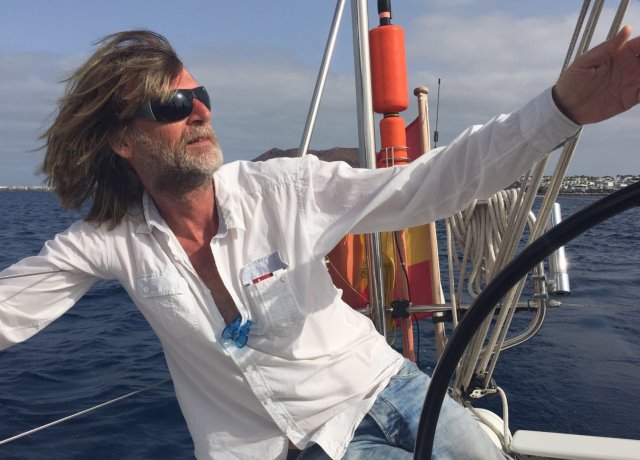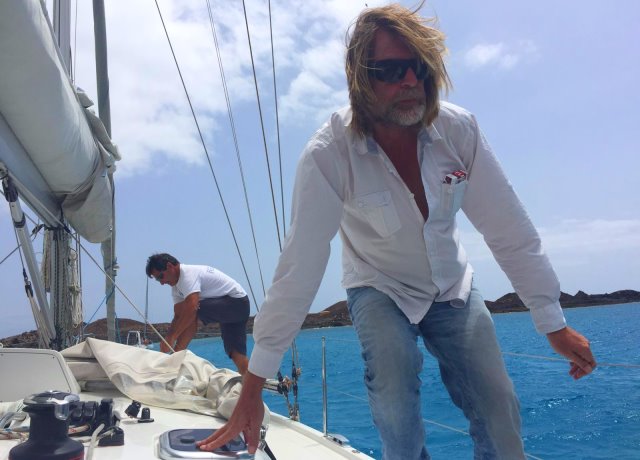 Sailing trip Lanzarote Fuerteventura los Lobos
18.08.2016

To compensate for all the work in Las Piteras: A small sailing trip between Lanzarote and Fuerteventura, with a chartered sailing yacht type Dehler 42 from Lanzaroteyachtcharter. From Playa Blanca / Marina Rubicon to Fuerteventura, with a stop in front of the beach of the small neighboring island los Lobos for having meal, bathing and also to take a nap during anchoring. It was a wonderful and relaxed day, perfect...
read more...
---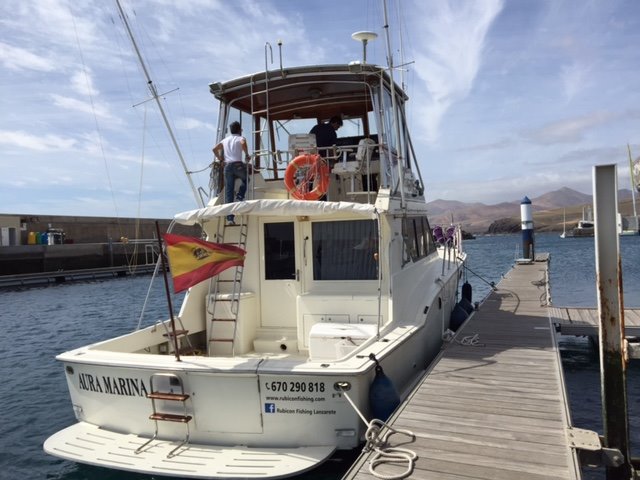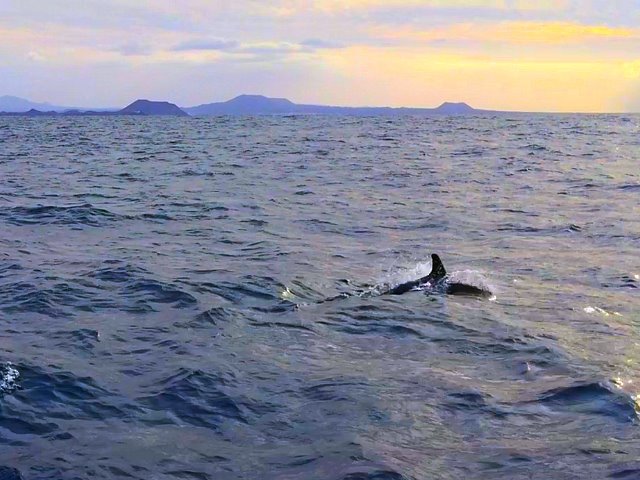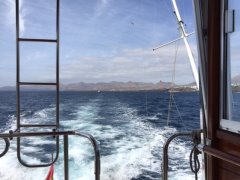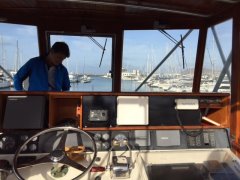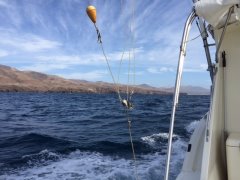 Boat trip with dolphins
13.03.2016

Our boat trip yesterday: Well, it would have been the best weather for sailing, however, we went with 2x550 HP from Playa Blanca to Puerto Calero to have a coffee, after this we went on to the new Marina Lanzarote in Arrecife for a meal, what luxury! On our way back with 5 fishing rods astern in tow (thank God no one has taken the bait ;-) In the evening we...
read more...
---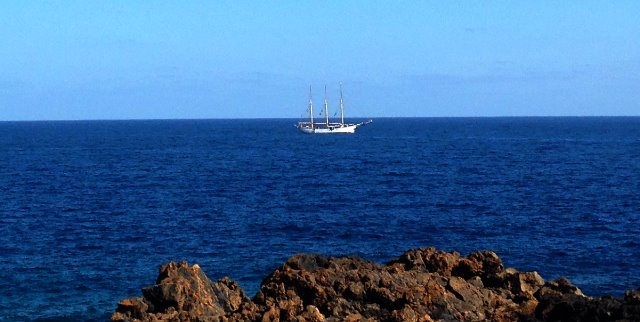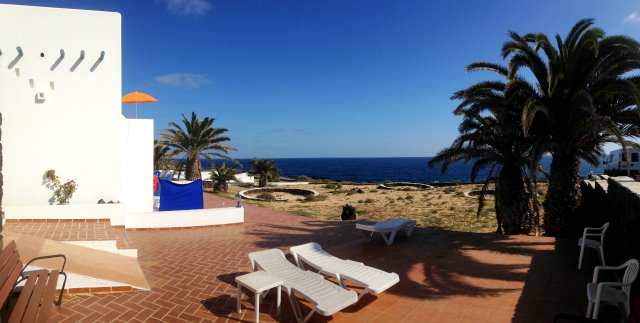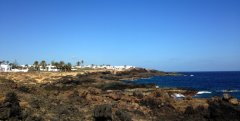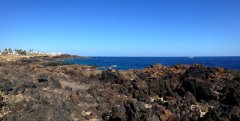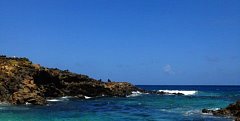 Happy New Year 2016
31.12.2015

With these photos I want to say goodbye for the old year, and wish for all of you a Happy New Year, as well as all the best, success and good health for 2016! ...actually I just wanted to make a photo from the terrace of Evanatura in Charco del Palo towards the Ocean, but then I saw this beautiful Sailboat right in front of our bathtub......
read more...
---