Sailing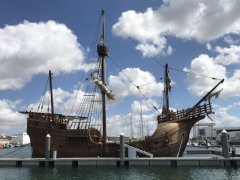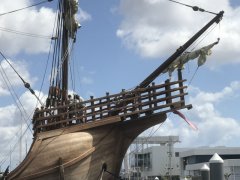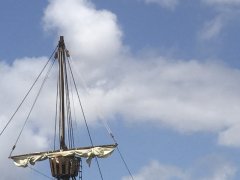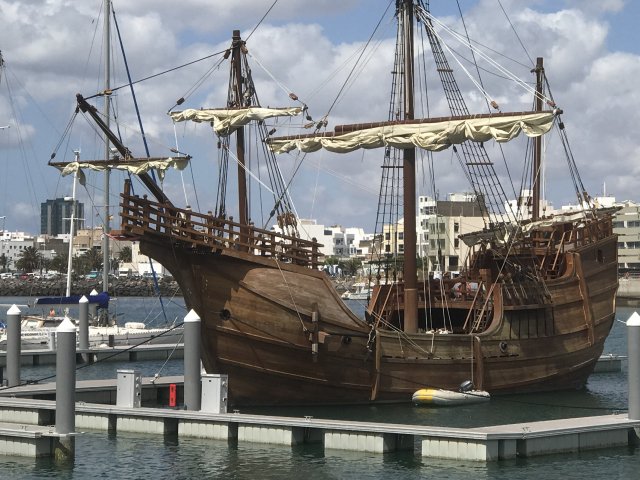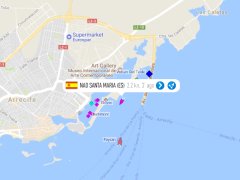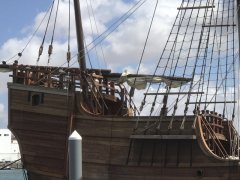 In the footsteps of Christopher Columbus with the Santa Maria
07.05.2018

We had a realy very rare visit last week in our Marina Lanzarote in Arrecife: A replica of the Santa Maria, the boat with which Christopher Columbus left the Canary Islands in 1492, to discover - well, he really wanted India. Of course, as we all know, America was it where he touched land. This replica of the Santa Maria is really beautiful, an original naval construction from 500 years ago,...
read more...
---
2 comments: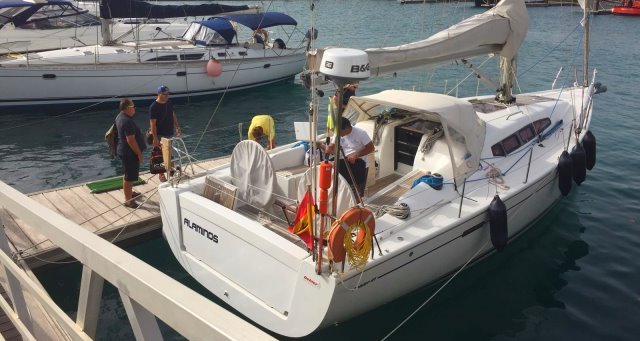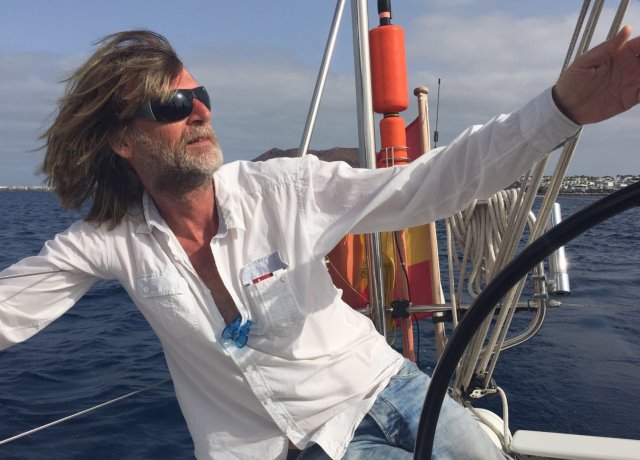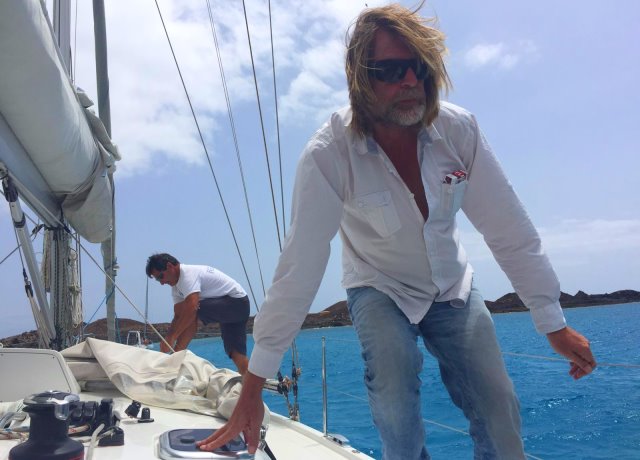 Sailing trip Lanzarote Fuerteventura los Lobos
18.08.2016

To compensate for all the work in Las Piteras: A small sailing trip between Lanzarote and Fuerteventura, with a chartered sailing yacht type Dehler 42 from Lanzaroteyachtcharter. From Playa Blanca / Marina Rubicon to Fuerteventura, with a stop in front of the beach of the small neighboring island los Lobos for having meal, bathing and also to take a nap during anchoring. It was a wonderful and relaxed day, perfect...
read more...
---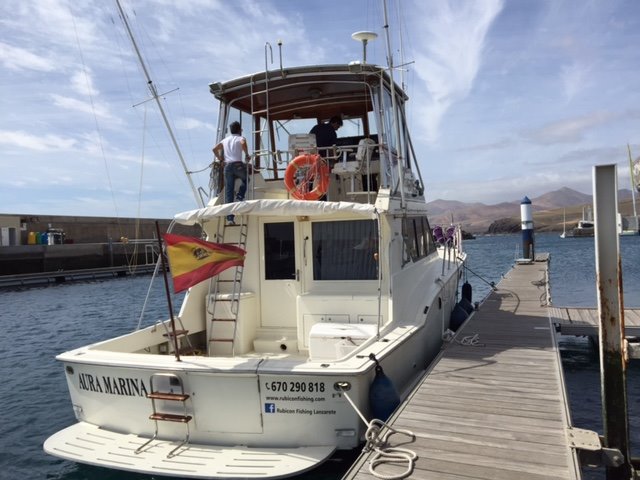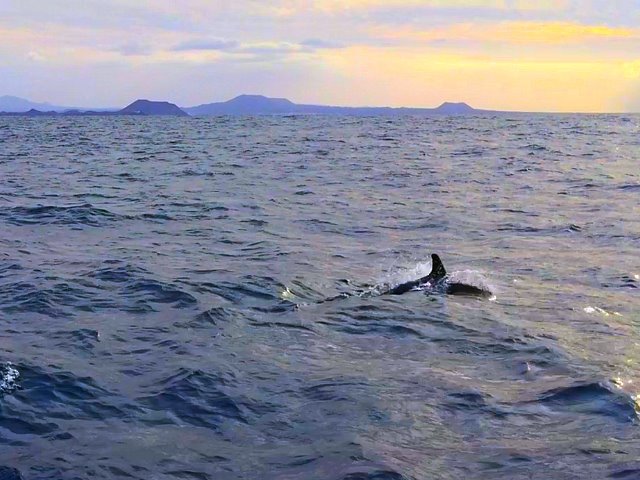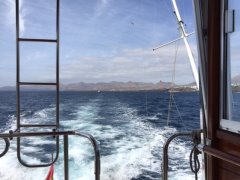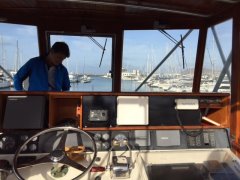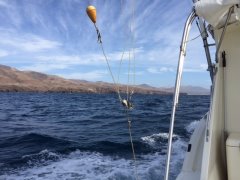 Boat trip with dolphins
13.03.2016

Our boat trip yesterday: Well, it would have been the best weather for sailing, however, we went with 2x550 HP from Playa Blanca to Puerto Calero to have a coffee, after this we went on to the new Marina Lanzarote in Arrecife for a meal, what luxury! On our way back with 5 fishing rods astern in tow (thank God no one has taken the bait ;-) In the evening we...
read more...
---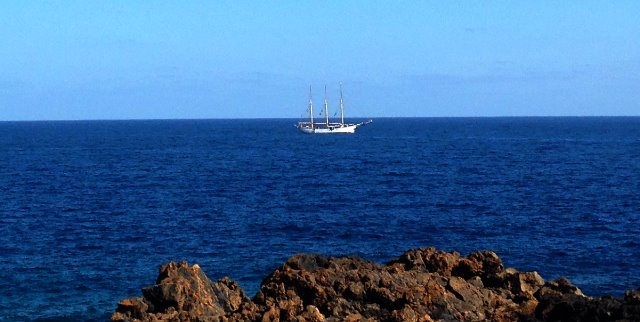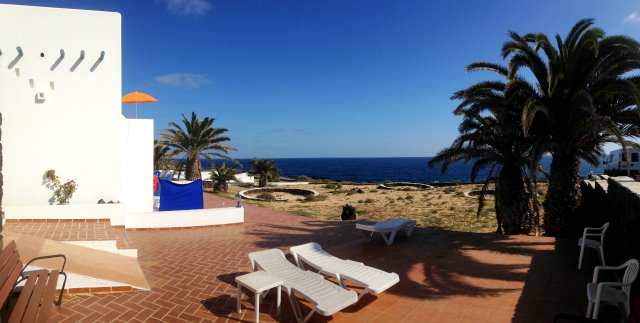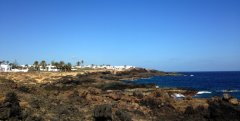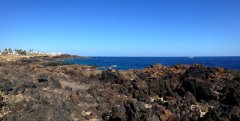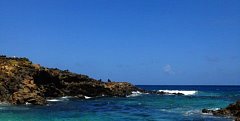 Happy New Year 2016
31.12.2015

With these photos I want to say goodbye for the old year, and wish for all of you a Happy New Year, as well as all the best, success and good health for 2016! ...actually I just wanted to make a photo from the terrace of Evanatura in Charco del Palo towards the Ocean, but then I saw this beautiful Sailboat right in front of our bathtub......
read more...
---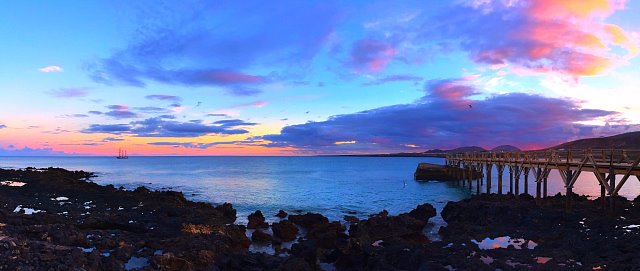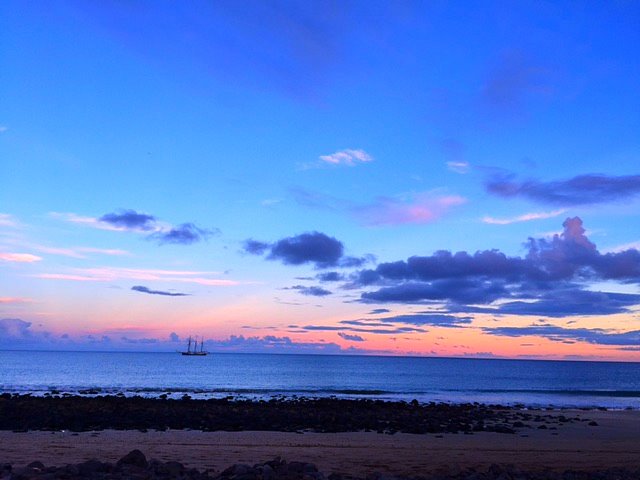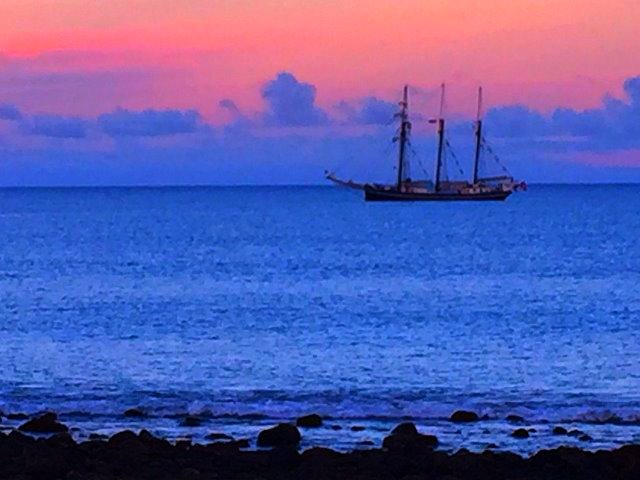 Pirate ship at Arrieta
13.10.2015

Yesterday in Arrieta: It must have looked similar to this in the past centuries, when pirates arrived at Lanzarote, mooring their ship in a bay by anchor...
See also
Piracy Museum Castillo de Santa Bárbara
---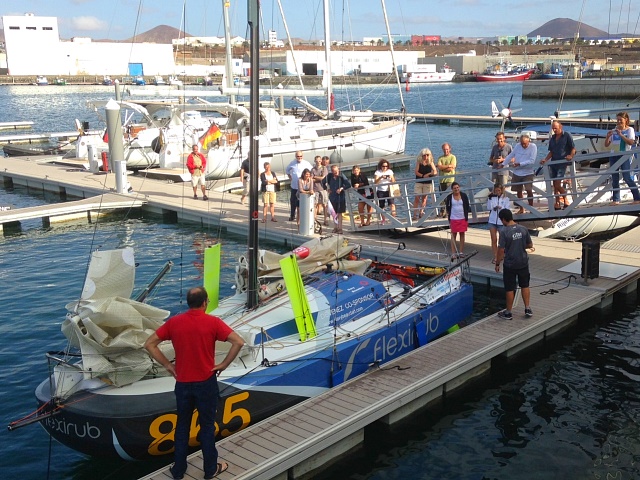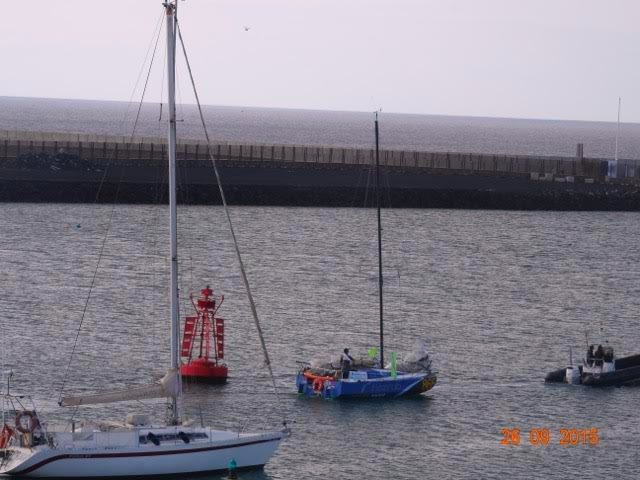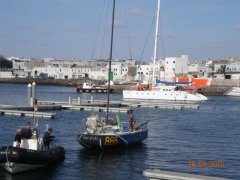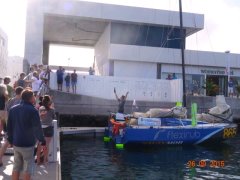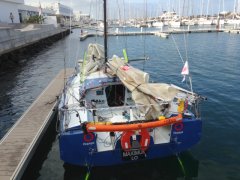 Mini Transat in Lanzarote first leg
26.09.2015

This morning at 9:34 AM local time Lanzarote Davy Beaudart crossed with his Mini 6.50 the finish line ahead of Arrecife. He is the winner of the first leg of the Mini Transat 2015 ! The regatta was started on 19th September at 3:30 PM in Douarnenez in Brittany (France), thus Beaudart needed for 1,250 nautical miles 6 days, 19 hours and 4 minutes. The pursuers are now expected during the...
read more...
---