25 years ago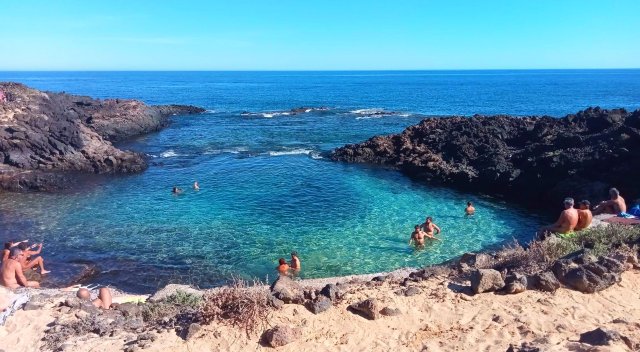 Exactly 25 years ago I arrived here on Lanzarote by ferry and since then the island has never let me go of!

A few days ago I was asked what had changed since then. And, well, back then we were just under 6 billion people in the world and today we are almost 8 billion. Well, the 2 billion additional earthlings don´t all live in Lanzarote, but...

Back then one could get a parking space everywhere, today one has to search for it - everywhere. The roads were barely passable, not like today, when thanks to the subsidies from Central Europe we can amaze every holiday guest with our highways. At that time there were also significantly fewer houses, fewer hotels, fewer holiday apartments and therefore significantly fewer holiday guests. In addition, the all-inclusive principle has prevailed in the tourist resorts (except in Charco del Palo!) and the profit usually remains with the large hotel chains which of course are not based at all on the island, while their holiday guests spend next to nothing outside of their hotels...

But all this is nothing Lanzarote-specific because I remember well that in the 90s one could still drive by car straight to the Sagrada Familia church in Barcelona, ​​get a parking right in fromt of it and it also was possible - without making queue - to enter there.

If I wanted to go to the supermarket on the other side of the street 20 years ago, I didn´t even have to lock the front door of my house, it just stayed open and my dog ​​accompanied me - of course without a leash, that would be unimaginable today. My neighbors have changed too, so they weren´t young anymore a quarter of a century ago, but now... Pedro (ex-Supermercado Pedro) is over 100 years old! And he´s not the only one!

So I think, God willing and despite all the changes, I will stay on the island for a few more years - weeds don´t go away so easily (as we say in Germany).

What hasn´t changed, by the way: Our "bathtub", the tidal pool in Charco del Palo, the sea, the climate, the good food and the enchanting landscape of our island of Lanzarote!
---
---
categories:
keywords: 25, years, ago
posted: 08.06.2022