Events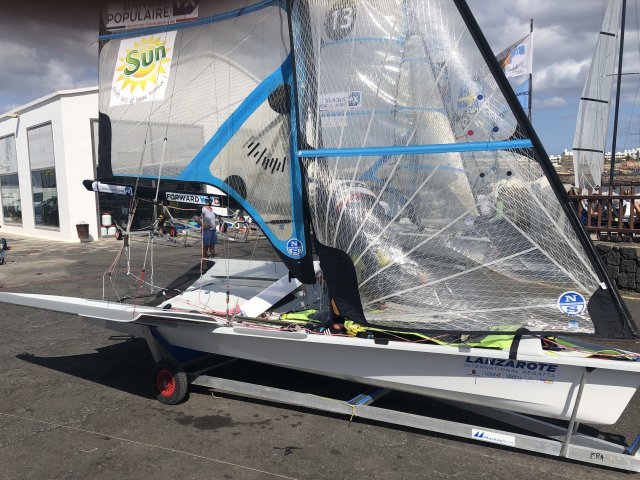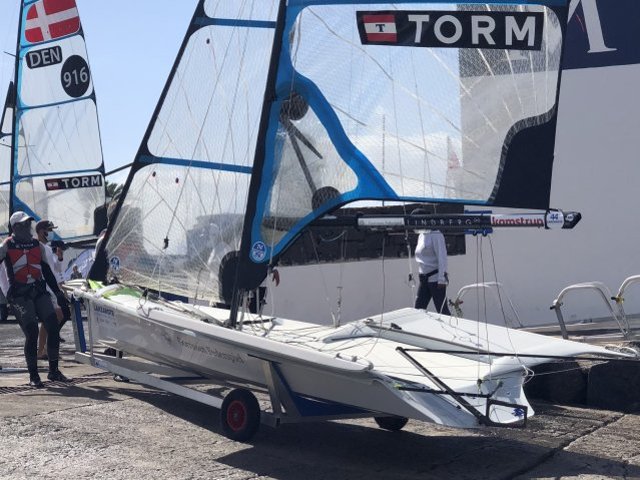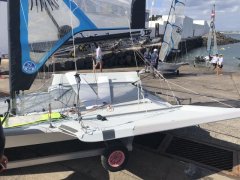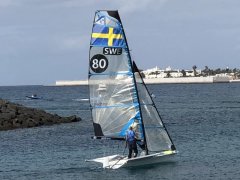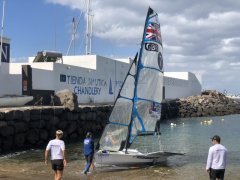 Lanzarote International Regatta
22.03.2021

During this week, from March 20th to 26th, the Olympic teams from 35 nations will meet in the Marina Rubicon in Playa Blanca on Lanzarote to prepare their sailing teams for the Olympic Games in Tokyo. Due to the current corona crisis the Olympic Games have already been postponed from 2020 to 2021 and will now take place this summer in Japan in camera... Around 120 boats of the classes Nacra 17...
read more...
---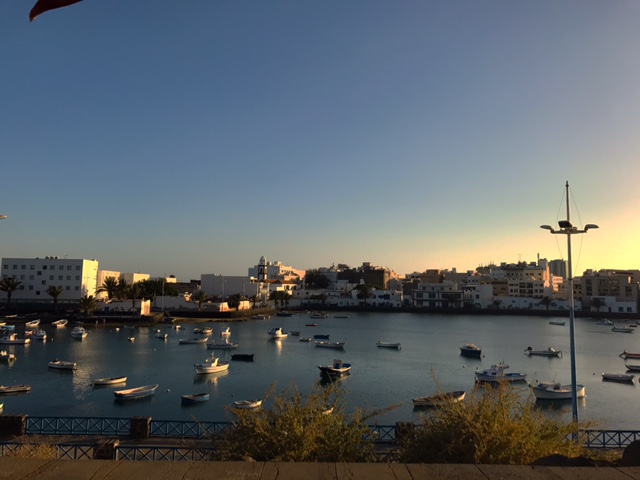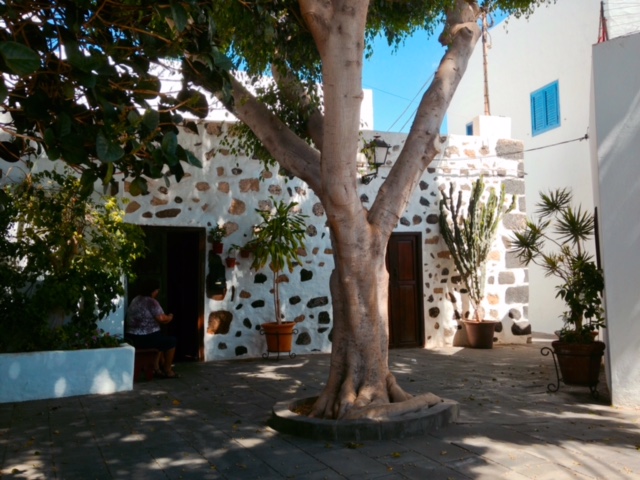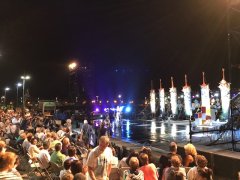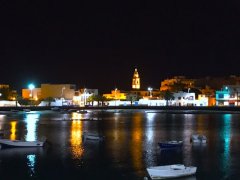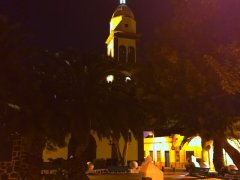 Charco de San Ginés Arrecife
25.09.2017

Charco de San Ginés in Arrecife, this is one of the most beautiful and romantic places in the capital of our island. In an evening stroll alongside the shore of the small bay you can get a great impression of the "old Arrecife" with its partly historical buildings. Along the small estuary there are also numerous tapas bars and restaurants, as well as a colorful mixture of people, most of...
read more...
---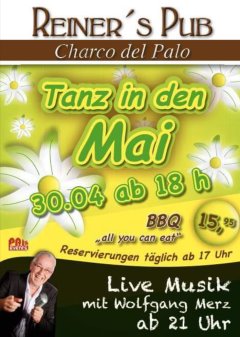 First May dance
25.04.2016

First May dance in Reiners Pub in Charco del Palo, on Saturday 30th April, from 6PM

With barbeque "all you can eat"

Live music with Wolfgang Merz from 9PM
---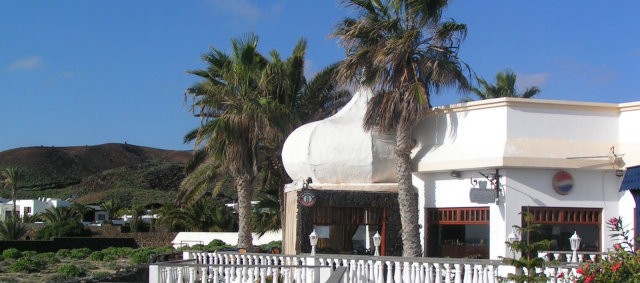 Christmas Market 2015 in Charco del Palo
18.11.2015

On Sunday, 29th November from 2PM on a Christmas Market will take place in the Comercial Center in Charco del Palo, which blossomed to be more and more an annual event with many helpers from Charco del Palo. With a bar, coffee and tea, cakes, biscuits, sausages and much more. Until then the supermarket also should be reopened, we speak of a new tenant from December 1st, however, all parties are...
read more...
---
2 comments: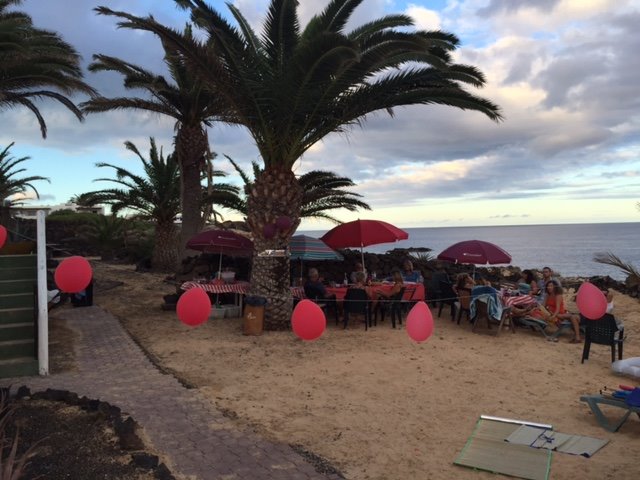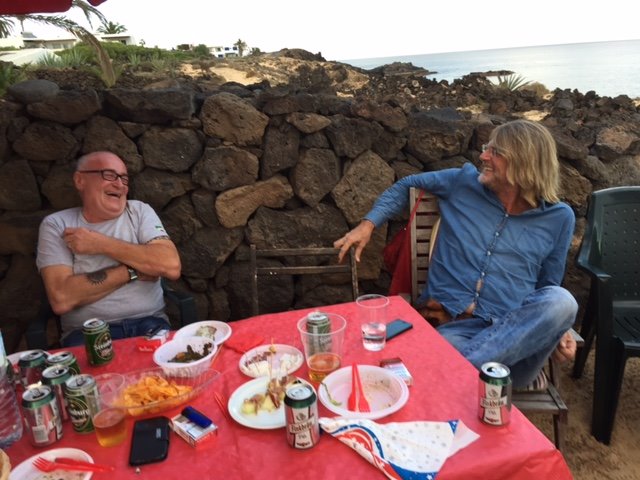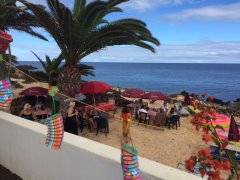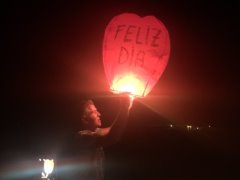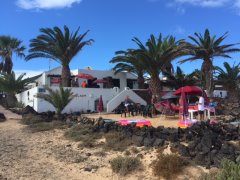 Beach Party in Charco del Palo
12.10.2015

Some photos from the beach party which took place yesterday in Charco del Palo, my friend Claudia's birthday...
Want to spend your holidays on this beautiful place? Find it here:
Charco Natural
---