Weather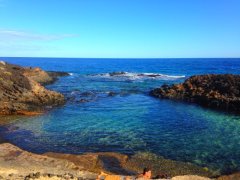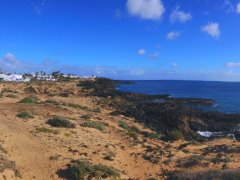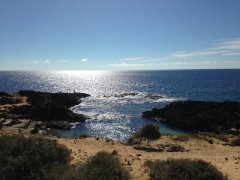 Spring is arriving
11.04.2017

Eastertime is coming, and afterwards it will be a bit quieter here by us in Charco del Palo, after a really great season. Even with us, the weather is now becoming warmer again (was it cold at all this year?), the days are getting longer, hot summer nights are ahead of us, full moons over the Atlantic, just like now. It is exactly this spring season that I most love...
read more...
---
2 comments: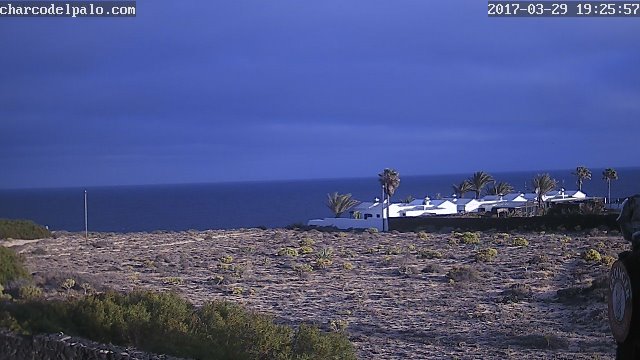 Evening light
02.04.2017

Normally I think that our webcam photo always shows the same picture. Sure, that is exactly the meaning of a webcam. But sometimes, however, I am surprised about the photos. Like this one for example. Taken some moments before sunset, bright evening light, streak light, cloudy sky, and guaranteed no photoshop! One of the most interesting things here on our island is the light.
---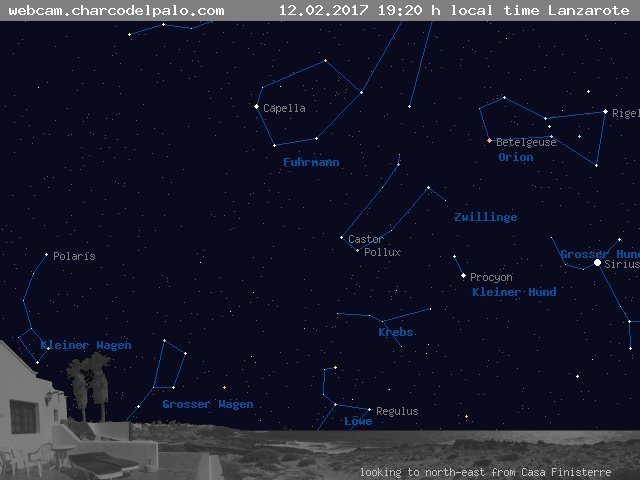 Webcam with Stars
13.02.2017

After a small software update, you can see again this night the stars on our webcam in real time:
webcam.charcodelpalo.com
---
1 comments:


Stormy weather in February 2017
12.02.2017

This day comes with strong winds from the southwest with a force of 7 Beaufort and gusts of up to 9 Beaufort, but still with pleasant temperatures of 21° C. At times with rain showers...
---
Sunrise this morning
14.12.2016

Looking for something nice I could do with my webcam, I found a script from Jon Raasch which fits very well my needs. I always wanted to make a sunrise slightshow, even if it was a cloudy morning today...
Access our
webcam
---
6 comments: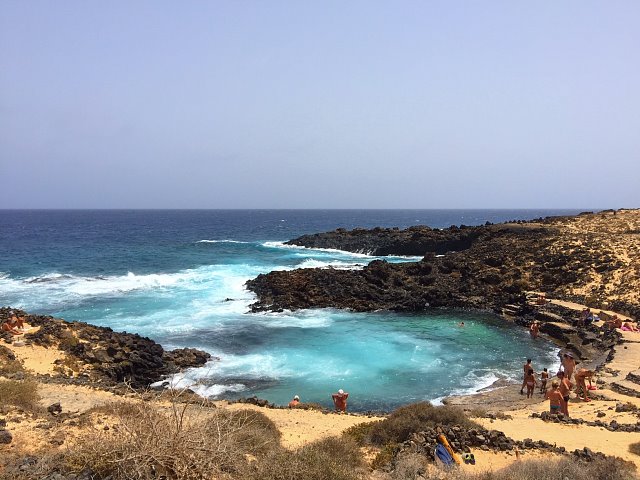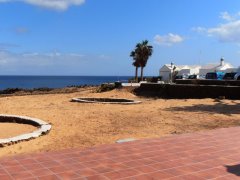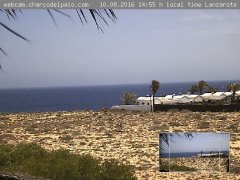 Really hot days
10.08.2016

During these days we have a real heat wave, today for example the thermometer reaches 37 degrees Celsius. Thanks to the cooling north winds here on our Atlantic island one can withstand without any problem, our holiday guests are enjoying very much of the beautiful weather, the sun and the swimming in the Ocean as it's also pleasantly warm with 24 degrees. Photo at the bottom right: our Webcam...
read more...
---

RSS Feed
last postings: