how it looks like on Lanzarote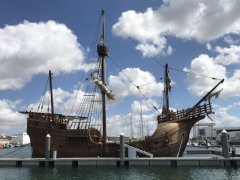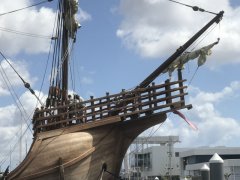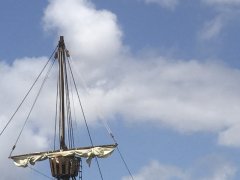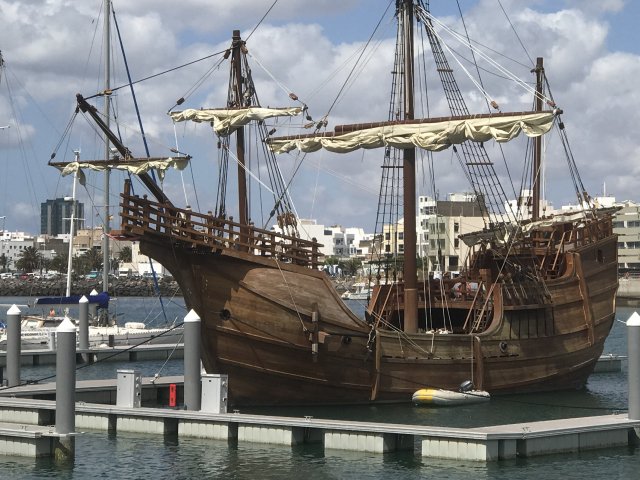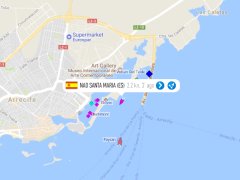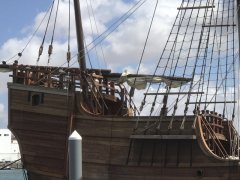 In the footsteps of Christopher Columbus with the Santa Maria
07.05.2018

We had a realy very rare visit last week in our Marina Lanzarote in Arrecife: A replica of the Santa Maria, the boat with which Christopher Columbus left the Canary Islands in 1492, to discover - well, he really wanted India. Of course, as we all know, America was it where he touched land. This replica of the Santa Maria is really beautiful, an original naval construction from 500 years ago,...
read more...
---
2 comments:

last postings:
Author:

Hi, my name is Alexander, I live since 1997 in Lanzarote.
By profession I am architect, and I like this job very much. Since 2004 I am also the operator of the website charcodelpalo.com.
Perhaps you will find from time to time something new on this website which may interest you. Anyway, I will try to present some interesting topics around Lanzarote and holidays.