Swimming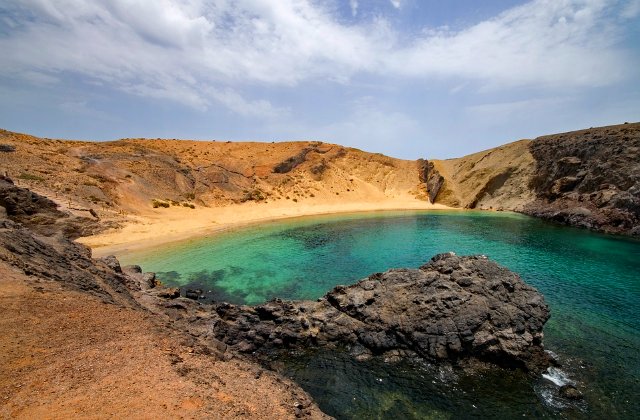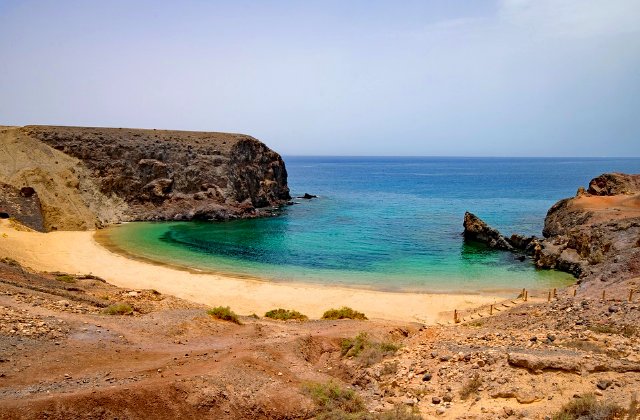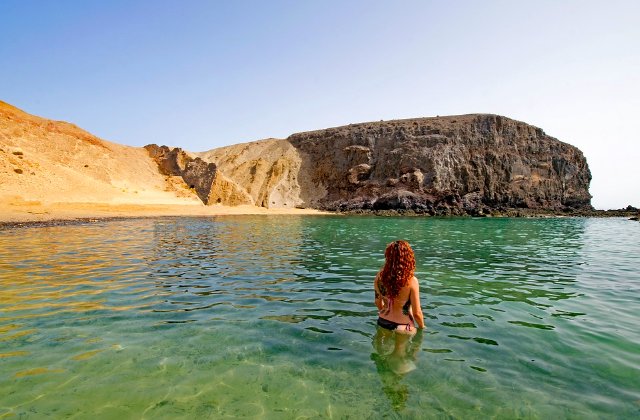 Papagayo Beach
30.06.2019

The Papagayo Beach in the South of Lanzarote has been elected as "The best Beach of Spain" by the Condé Nast Traveler magazine. Papagayo - this means a wild beach with turquoise colored water, embedded in an absolutely nature and virgin environment with beautiful views to the nearby neighboring islands Fuerteventura and Los Lobos. So is there any more reason not to travel to Lanzarote?
---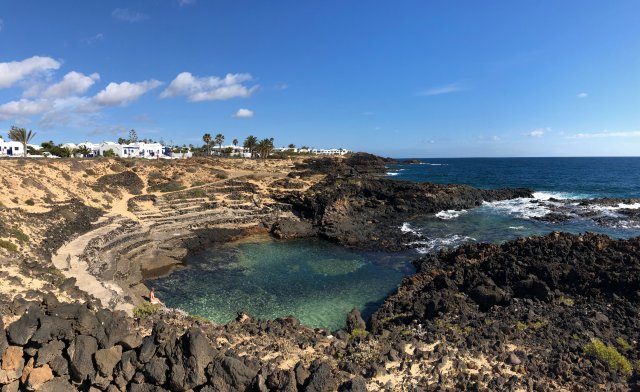 Bathtub in front of Las Piteras
03.03.2019

A photo I took a few days ago, showing our so-called "bathtub", the tidal pool just in front of the Las Piteras apartments, as it is filling up with fresh seawater. Along with some others, this bathing area is one of the most beautiful on the whole island and, by the way, the first I knew when I came to Lanzarote in 1992. Depending on the moonphase, the difference between high...
read more...
---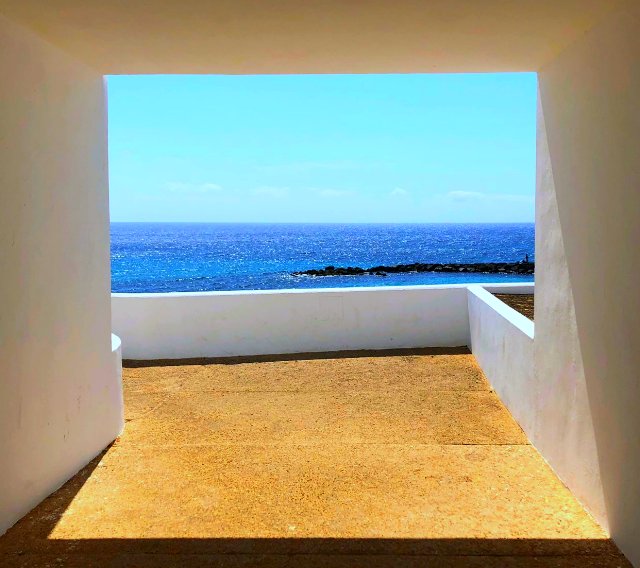 Playa el Ancla
30.09.2018

Playa el Ancla, this is a beautiful bathing bay in Costa Teguise, Lanzarote.

Playa el Ancla, Costa Teguise, Lanzarote

I was especially impressed by this contrasting access, the window to the ocean, the white stairs, the black lava, the sky and the blue ocean...

#oceanwindow
---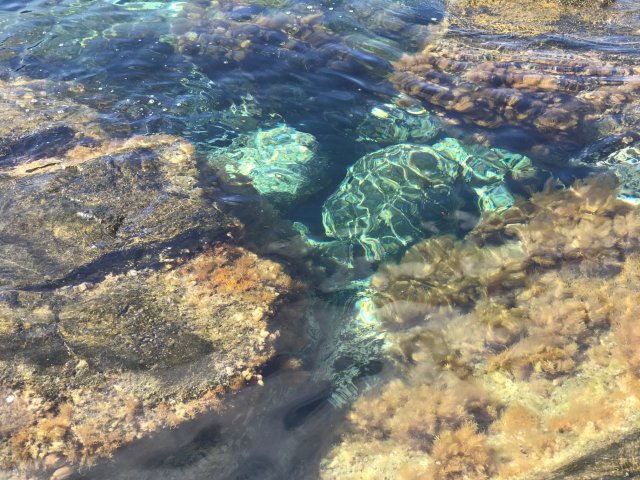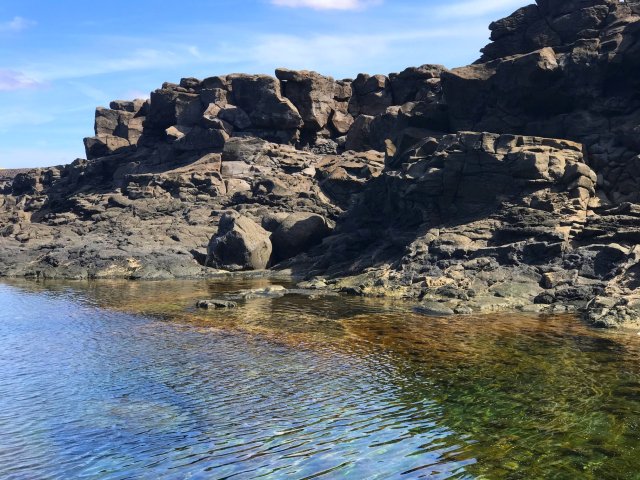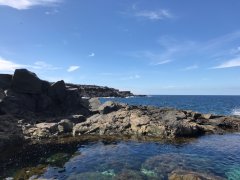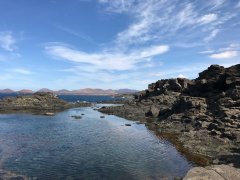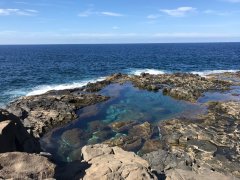 Los Charcones - secret of Lanzarote
02.11.2017

During our tireless search for the most beautiful places to swim on Lanzarote, we made a short walk to Los Charcones, an accumulation of wonderful natural pools in the south of the island. Los Charcones Of course, the little walk makes, that the destination is something very special: There are no people, you have everything for you! But also for the place itself it's worthwile walking there. The fantastic, crystal-clear water shines...
read more...
---
4 comments: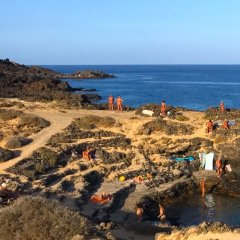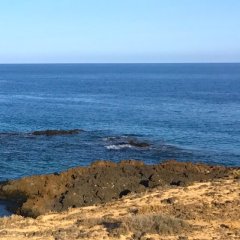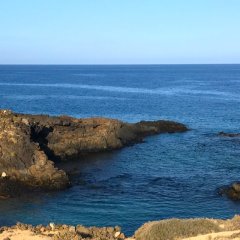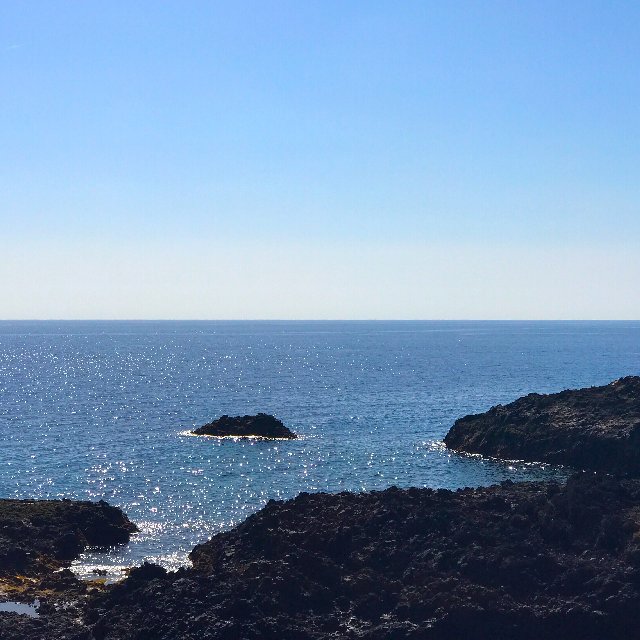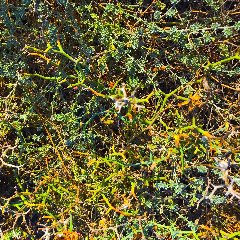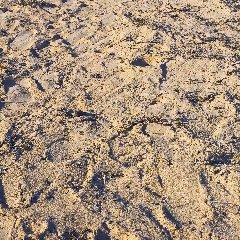 Late summer in Charco del Palo
10.10.2017

At present, a wonderful late summer weather prevails. Nearly no winds, the sea is perfectly calm and the tide is at its peak just before sunset. Our holiday guests are enjoying this wonderful evening atmosphere with a cool bath in the tidal pool. The backlight photo viewing out on the sea which shows the lava rock so beautifully black was created yesterday morning. The other photos I took last evening...
read more...
---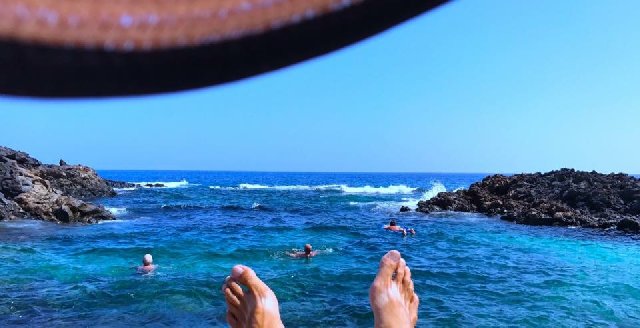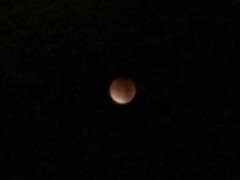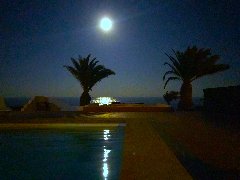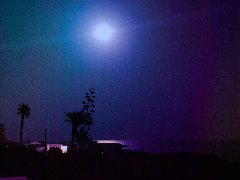 Full moon and tides
05.10.2017

Tonight is full moon, exactly at 8 PM. The night is furthermore completely cloudless and thus shows the night sky from its most beautiful side. As always during full moon (also with new moon), the level of sea water is quite higher than normal. Also the low tide will be lower than during other lunar phases. tidal pool with high tide during full moon This video I recorded this afternoon, during a...
read more...
---