Beach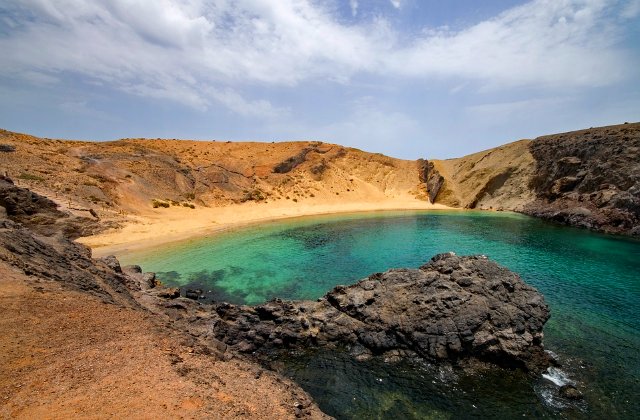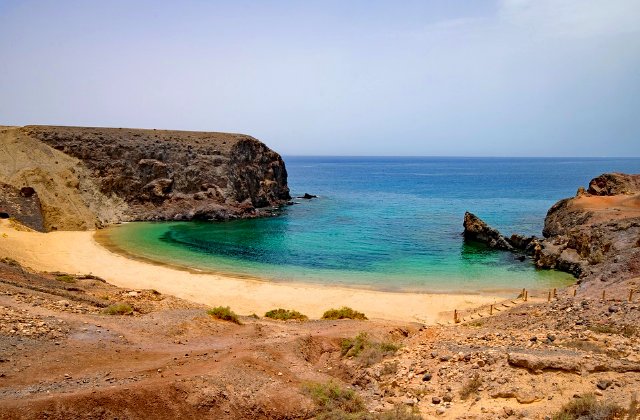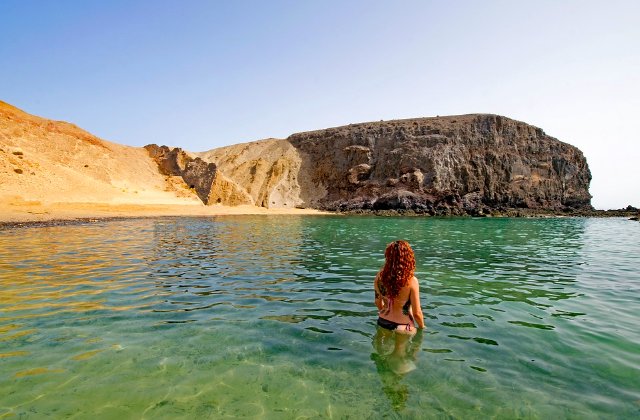 Papagayo Beach
30.06.2019

The Papagayo Beach in the South of Lanzarote has been elected as "The best Beach of Spain" by the Condé Nast Traveler magazine. Papagayo - this means a wild beach with turquoise colored water, embedded in an absolutely nature and virgin environment with beautiful views to the nearby neighboring islands Fuerteventura and Los Lobos. So is there any more reason not to travel to Lanzarote?
---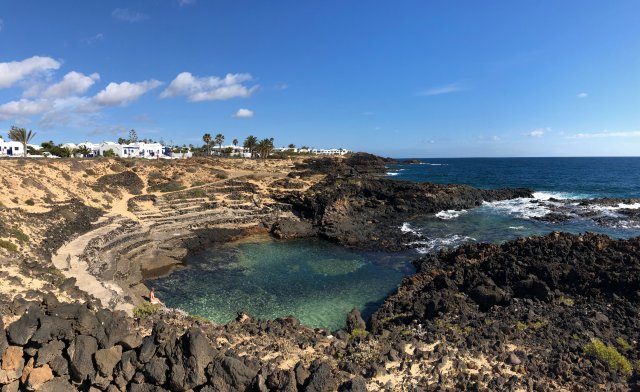 Bathtub in front of Las Piteras
03.03.2019

A photo I took a few days ago, showing our so-called "bathtub", the tidal pool just in front of the Las Piteras apartments, as it is filling up with fresh seawater. Along with some others, this bathing area is one of the most beautiful on the whole island and, by the way, the first I knew when I came to Lanzarote in 1992. Depending on the moonphase, the difference between high...
read more...
---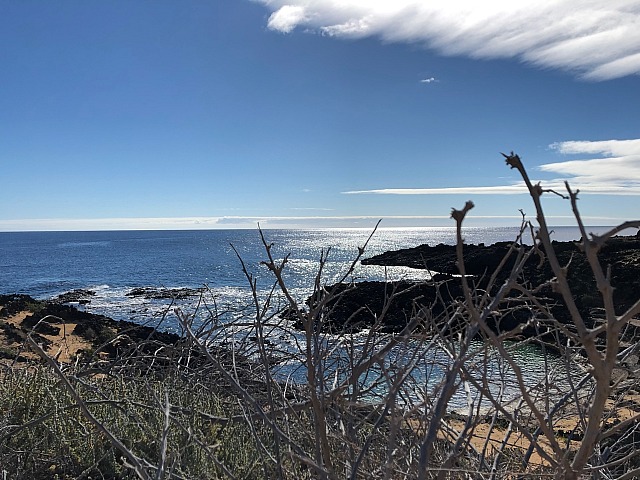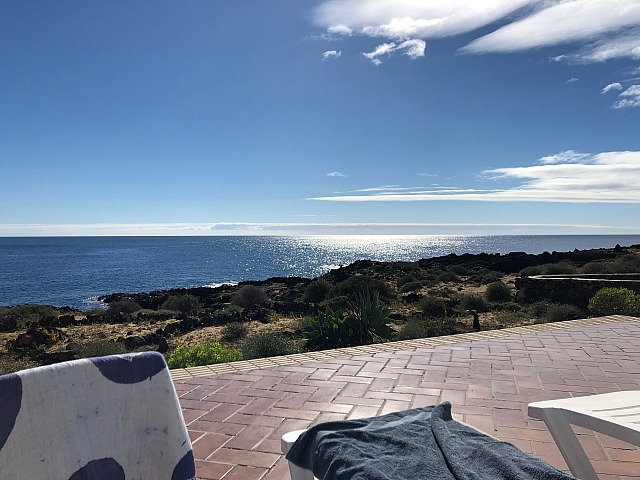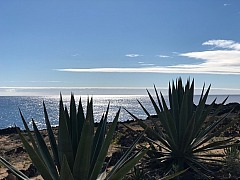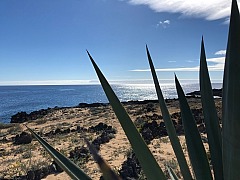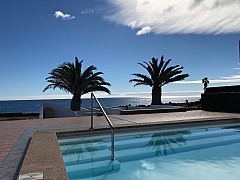 Springless
14.02.2019

"Springless is just the love we don´t dare to live." from Monika Minder It's been a while since I wrote something new on my blog, so I apologize for that! But I can assure you that here in Charco del Palo everything is still the same. Our pub - Lili's Pub - has been reopening since December (from 5PM on, Thursday closed) and the supermarket is also open. The winter is slowly...
read more...
---
4 comments: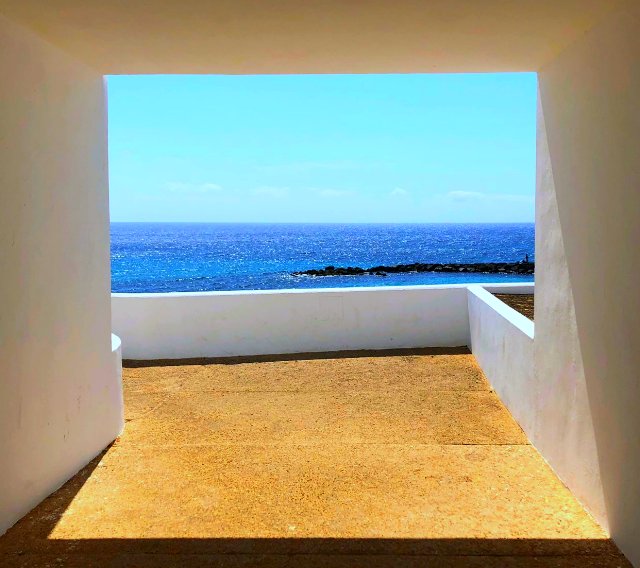 Playa el Ancla
30.09.2018

Playa el Ancla, this is a beautiful bathing bay in Costa Teguise, Lanzarote.

Playa el Ancla, Costa Teguise, Lanzarote

I was especially impressed by this contrasting access, the window to the ocean, the white stairs, the black lava, the sky and the blue ocean...

#oceanwindow
---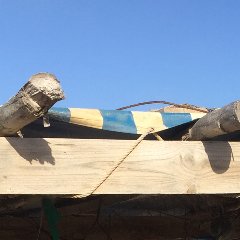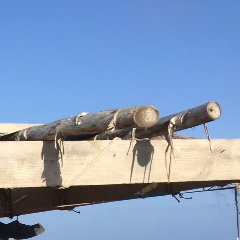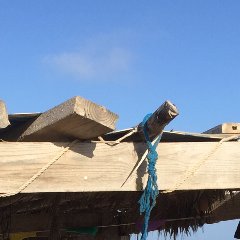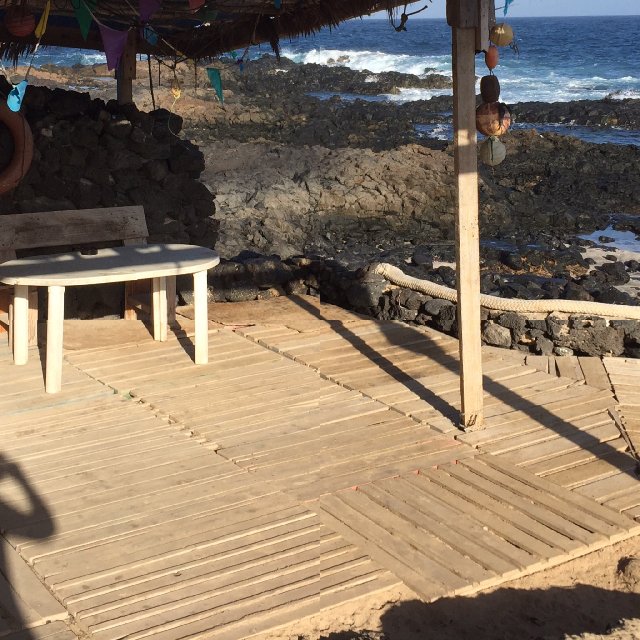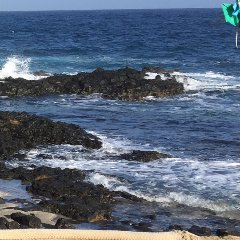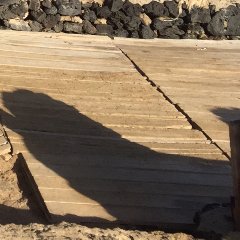 Pirate nest
03.01.2018

Looking like an old pirate nest: Our "Secret Place" from today. In fact, Charco del Palo is located at one of the most beautiful coastlines of Lanzarote!
Would like more?
apartments.charcodelpalo.com
---
2 comments:

---
Nice weather the 1st January
02.01.2018

Video taken yesterday during a morning walk alongside the coast in Costa Teguise, enjoying a beautiful day. Sea temperature 21 Degrees Centigrade...

Playa del Jablillo
---
2 comments: