Sports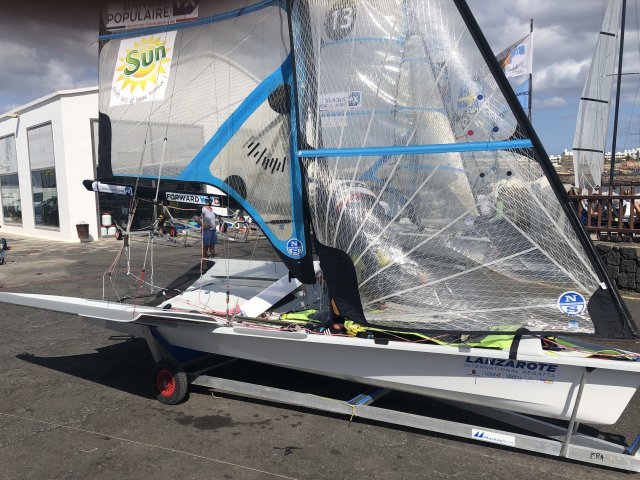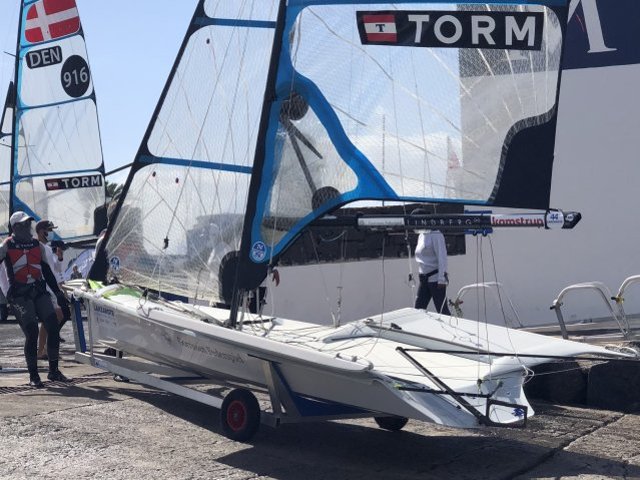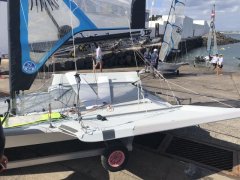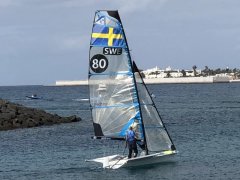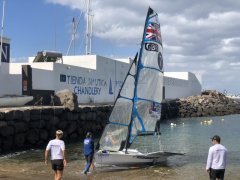 Lanzarote International Regatta
22.03.2021

During this week, from March 20th to 26th, the Olympic teams from 35 nations will meet in the Marina Rubicon in Playa Blanca on Lanzarote to prepare their sailing teams for the Olympic Games in Tokyo. Due to the current corona crisis the Olympic Games have already been postponed from 2020 to 2021 and will now take place this summer in Japan in camera... Around 120 boats of the classes Nacra 17...
read more...
---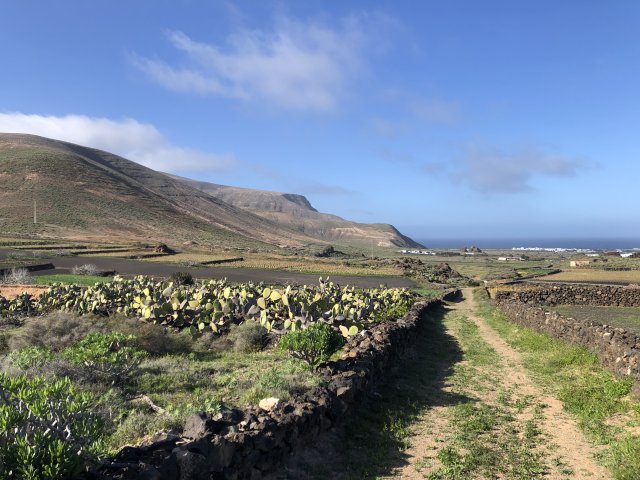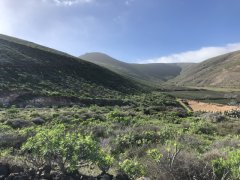 Lanzarote - more beautiful than ever
01.02.2021

I took these photos yesterday, and of course some more, during a short hike in the north of Lanzarote. The rainfalls, which recently gave us the low pressure area Filomena and others, they are now showing their effects. The island is green and blooming everywhere! Unfortunately it is not so easy for you, dear holiday guests, to come to Lanzarote at the moment, but it is still possible! I know...
read more...
---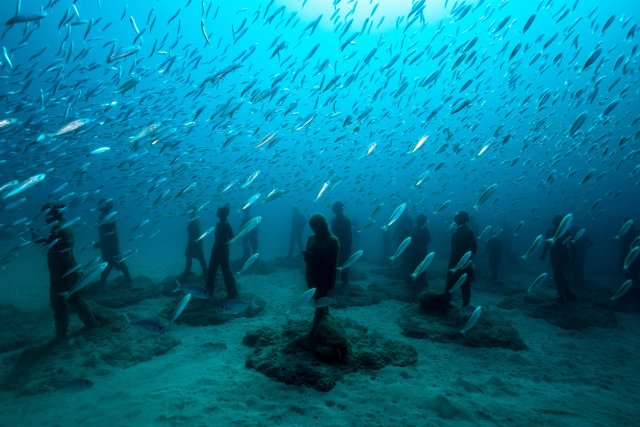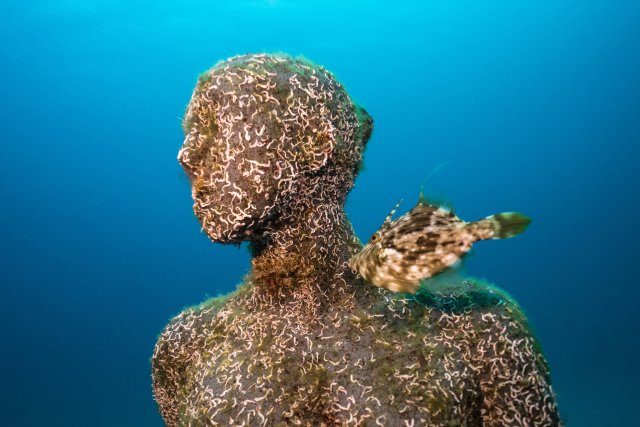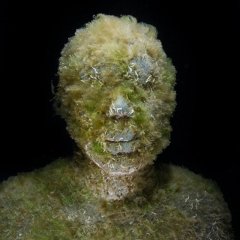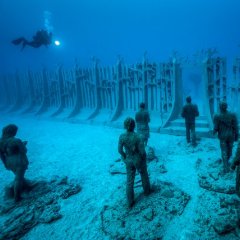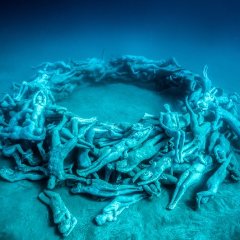 Museo Atlantico
02.10.2017

The Museo Atlántico, situated just off the famous Papagayo Beaches close to Playa Blanca on the south coast is truly a different experience. In a sea depth from twelve to 15 meters and based on a sandy ground there is an installation of about 300 sculptures, which were staged in twelve different groups on a floor area of ​​approx. 50 x 50 meters by the british artist Jason deCaires Taylor. One...
read more...
---
2 comments: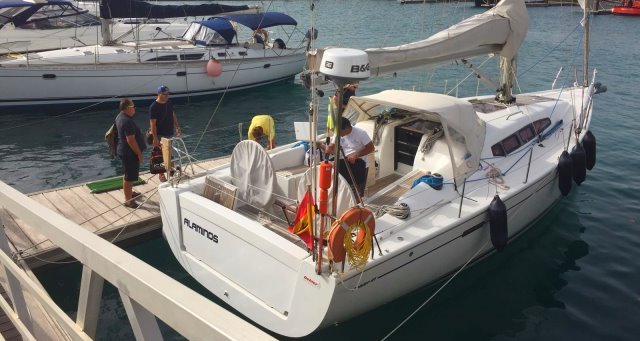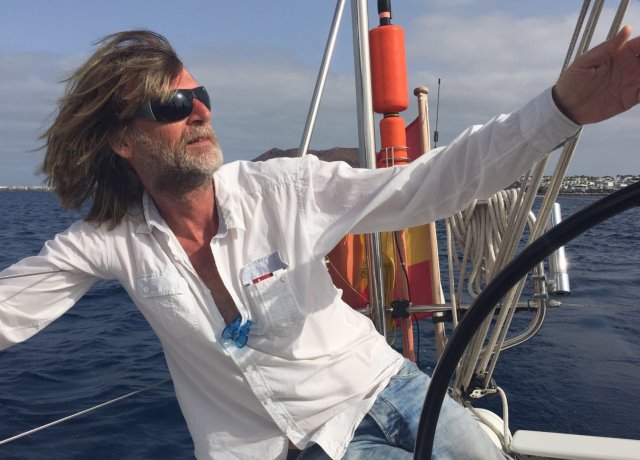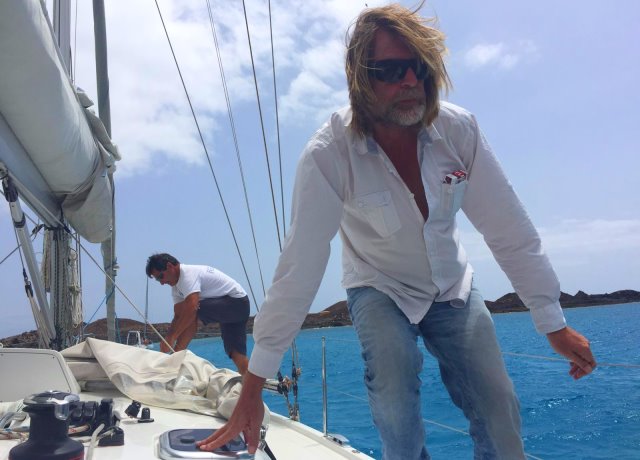 Sailing trip Lanzarote Fuerteventura los Lobos
18.08.2016

To compensate for all the work in Las Piteras: A small sailing trip between Lanzarote and Fuerteventura, with a chartered sailing yacht type Dehler 42 from Lanzaroteyachtcharter. From Playa Blanca / Marina Rubicon to Fuerteventura, with a stop in front of the beach of the small neighboring island los Lobos for having meal, bathing and also to take a nap during anchoring. It was a wonderful and relaxed day, perfect...
read more...
---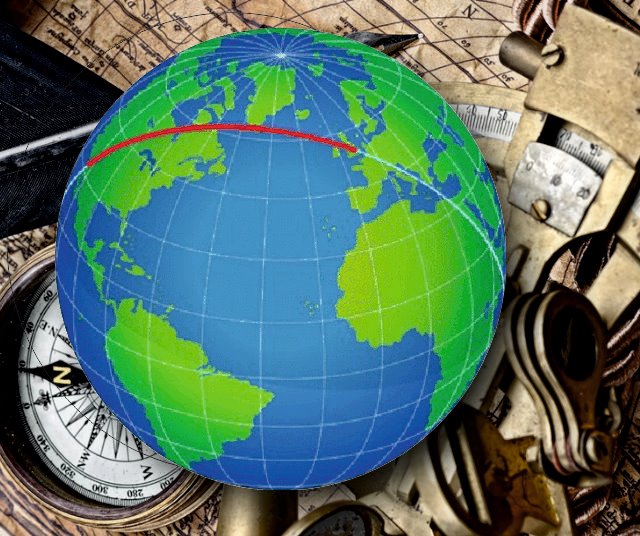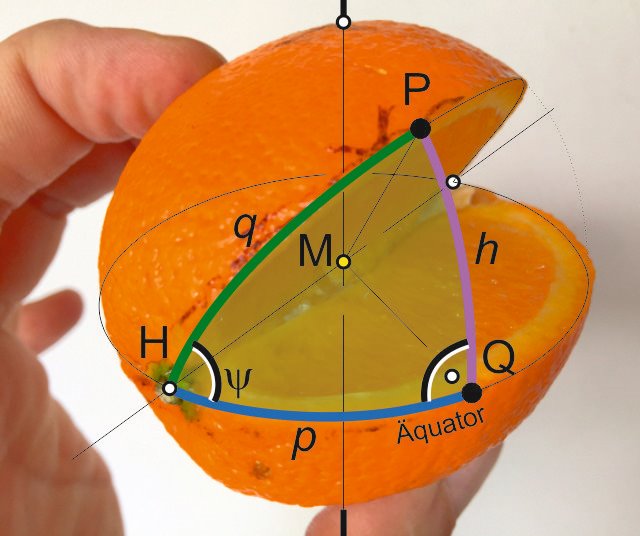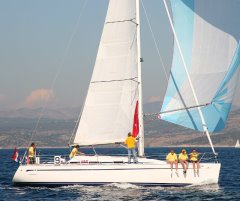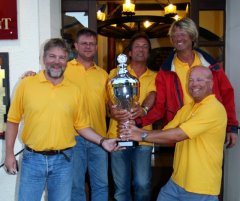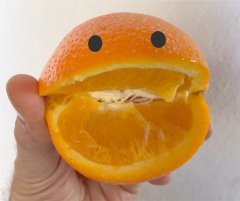 Great-circle orthodromic navigation on an orange
21.04.2016

If you have been flying from London or Hamburg to Los Angeles, you may have noticed that at the beginning you fly almost to northwest, to finally arrive in California with south-westerly course. The shortest distance between 2 places on the globe does't follow a straight compass heading which the captain could follow all the way. This already knew the old sailors, the compass heading needs to be changed permanently....
read more...
---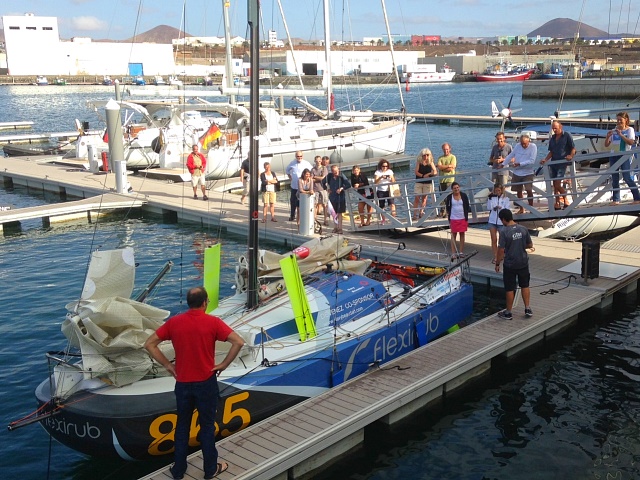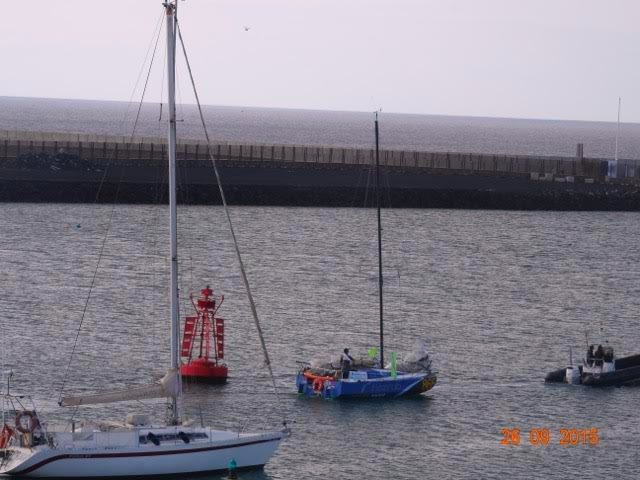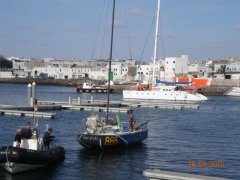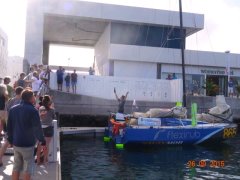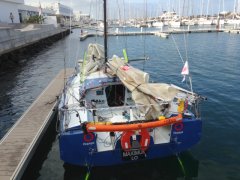 Mini Transat in Lanzarote first leg
26.09.2015

This morning at 9:34 AM local time Lanzarote Davy Beaudart crossed with his Mini 6.50 the finish line ahead of Arrecife. He is the winner of the first leg of the Mini Transat 2015 ! The regatta was started on 19th September at 3:30 PM in Douarnenez in Brittany (France), thus Beaudart needed for 1,250 nautical miles 6 days, 19 hours and 4 minutes. The pursuers are now expected during the...
read more...
---