In the footsteps of Christopher Columbus with the Santa Maria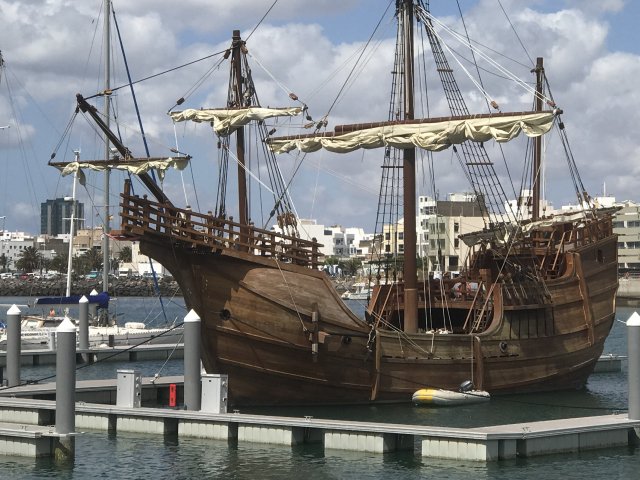 We had a realy very rare visit last week in our Marina Lanzarote in Arrecife: A replica of the Santa Maria, the boat with which Christopher Columbus left the Canary Islands in 1492, to discover - well, he really wanted India. Of course, as we all know, America was it where he touched land.

This replica of the Santa Maria is really beautiful, an original naval construction from 500 years ago, all made of wood, square sails, wooden accessories etc... However, I saved myself from queuing to pay the entrance to make these photos of their exterior, with the wonderful summer weather we have here on Lanzarote.

The vessel with the name Nao Santa Maria is on its way to an Atlantic crossing, it has already stopped in Santa Cruz de La Palma, and now it has been a week in the port of Arrecife. Actually, we wanted to catch it when it leaves the port, but unfortunately this did not work. However I hope you like the photos!
---
2 comments:

---
more photos from "In the footsteps of Christopher Columbus with the Santa Maria":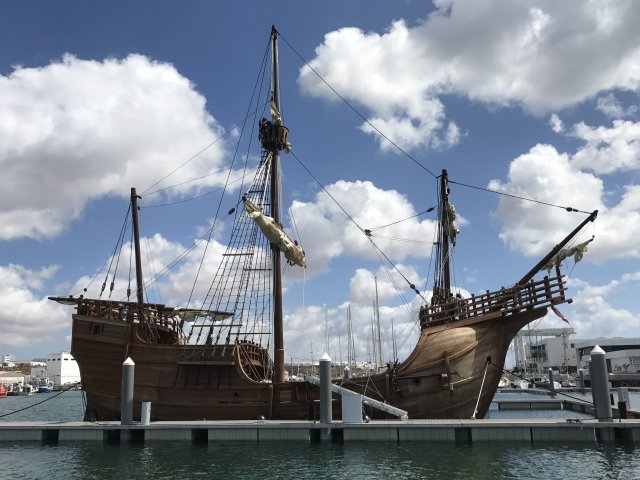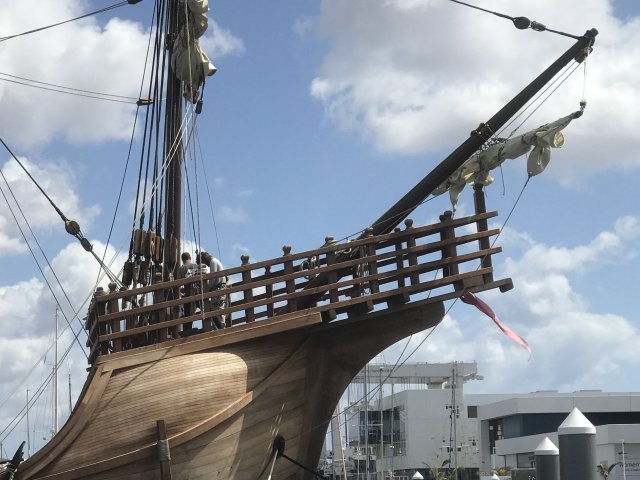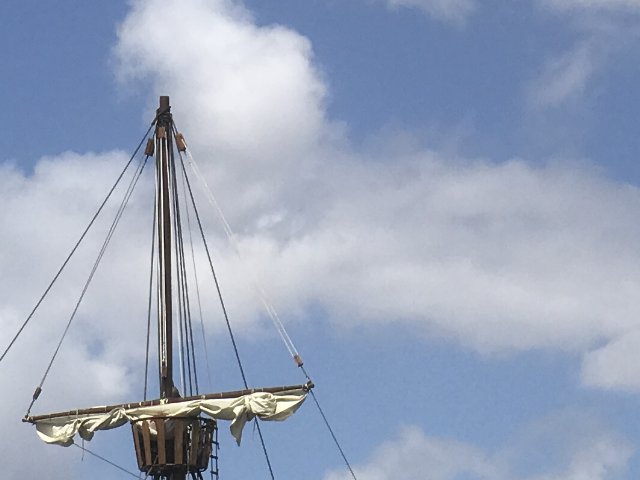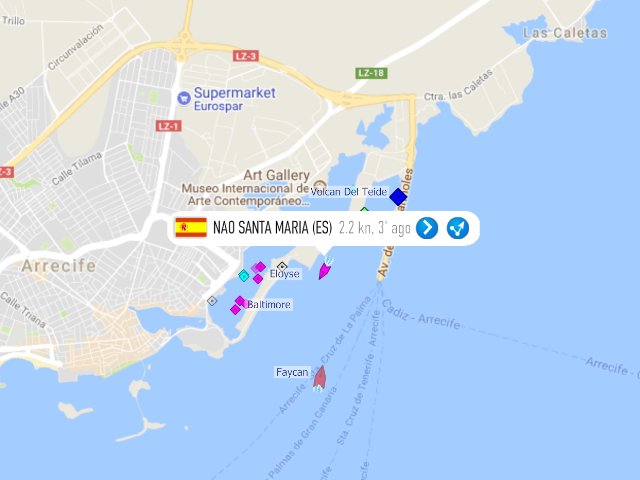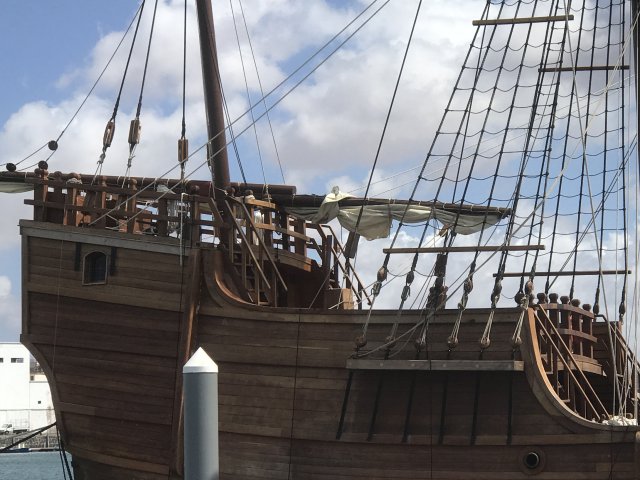 ---
keywords: footsteps, Christopher, Columbus, Santa, Maria
posted: 07.05.2018