Restaurant Puerta Verde in Haria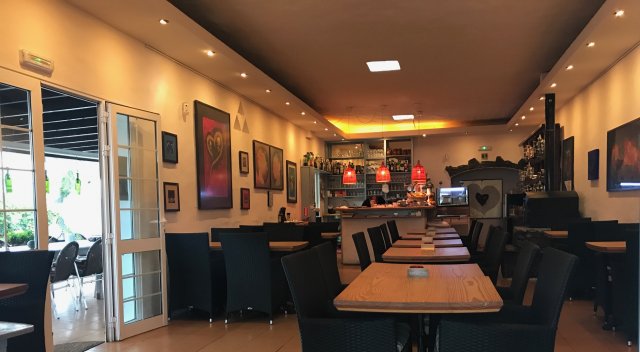 The Puerta Verde restaurant in Haría is certainly a culinary enrichment of our beautiful island Lanzarote. I already know this small restaurant in the north of Lanzarote for many years and I am always glad to go there again. The dining room is extremely tastefully decorated and offers an ambience of wellbeing. Also the small terrace is a romantic place to have dinner, if it is not too cold or too windy.

As a starter we had - as always - the gambas asiáticas (prawns asiatic style). It was a creation of my old friend Thomas, who run this restaurant many years ago, and I am very glad that this little palate joy can still hold its own in the menu. accompanied by a salad of rucola with feta cheese, dried fruits, cherry tomatoes, red onions and a vinaigrette made from balsamico from Modena and sesame oil, very delicious. On request, we even received an extra ration of the feta cheese, since we felt the amount allocated by the chef as some too little ... After that I would have liked to order the parillada of vegetables and tofu cubes marinated in soy and chimichurri, but as my companion however preferred to have the entrecôte of ox with vegetables of the season and potato cream, I decided to order this as well. I cannot stand it, if my companion had a better nose for the menu than I had. It was a very good choice, the meat was excellent, medium fried as requested by me and the vegetables boiles to the point and not cooked too much. The plate came also with a fine homemade herb butter. As dessert, I took mango cream with amarettos foam (unfortunately with too much cream, but I could give it aside), plus a cappuchino. We ate very well!

All in all, the Puerta Verde is a great restaurant with excellent cuisine, a pleasant ambience and very friendly service, so I highly recommend it!
---
---
more photos from "Restaurant Puerta Verde in Haria":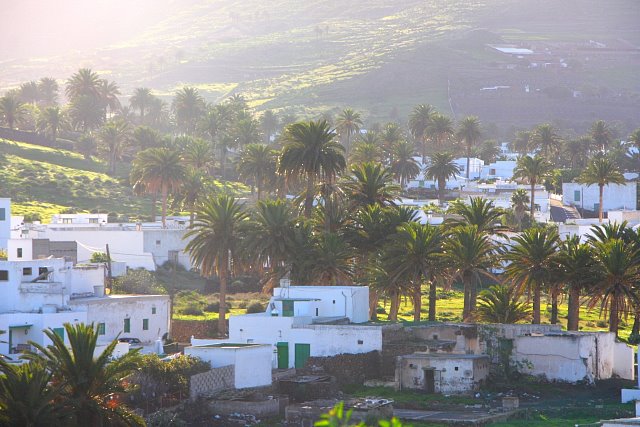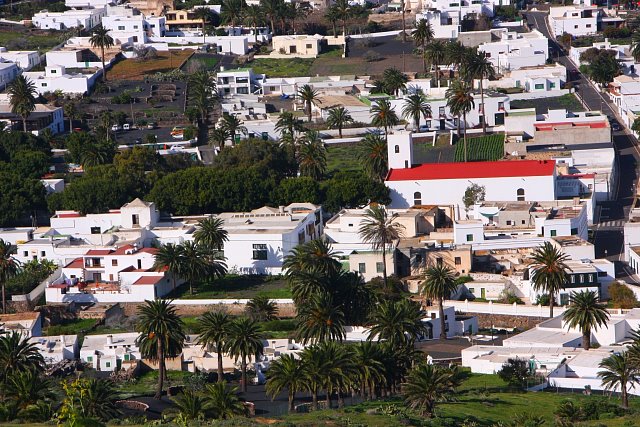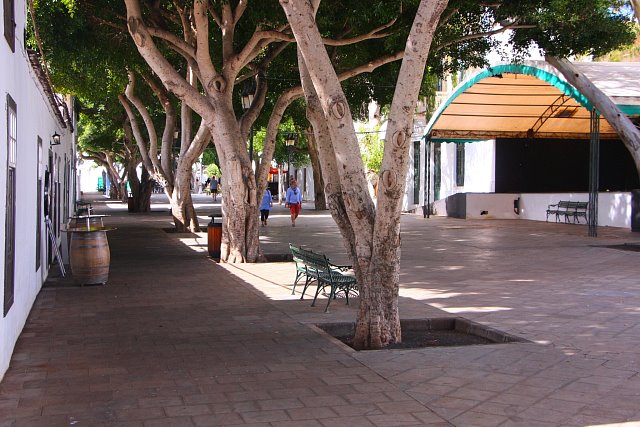 ---
keywords: Restaurant, Puerta, Verde, Haria
posted: 29.09.2017