The sunrise of this morning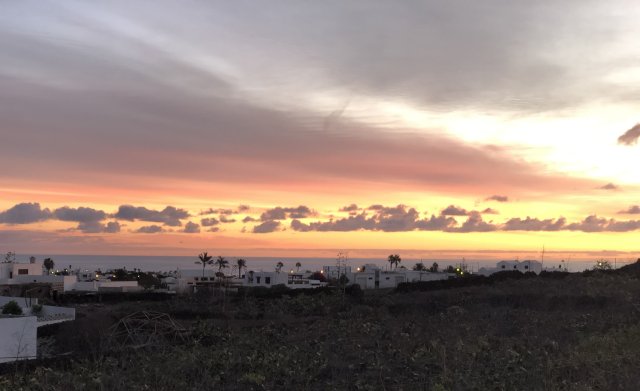 This morning's sunrise, as seen when I woke up this morning on my way to the kitchen. It's so cool, to start a day with such a beautiful atmosphere, so I took it as a sign that a new era will begin and we can leave these times behind us as soon as possible.

Due to the Corona restrictions actually existing in most of the European countries we have just very few guests here on the island and due to the strong restrictions we had during the last weeks we have nearly no positive tested persons here, there are actually less than 60 on the whole island, and just six persons are as of today in the hospital.

So if you would risk a trip to Lanzarote now, you could enjoy a really quiet island with very few tourists and no danger of infections and you also could enjoy such fantastic sunrises as seen on our photo.

---
5 comments:

---
categories:
keywords: sunrise, this, morning
posted: 18.10.2020