Los Hervideros and El Golfo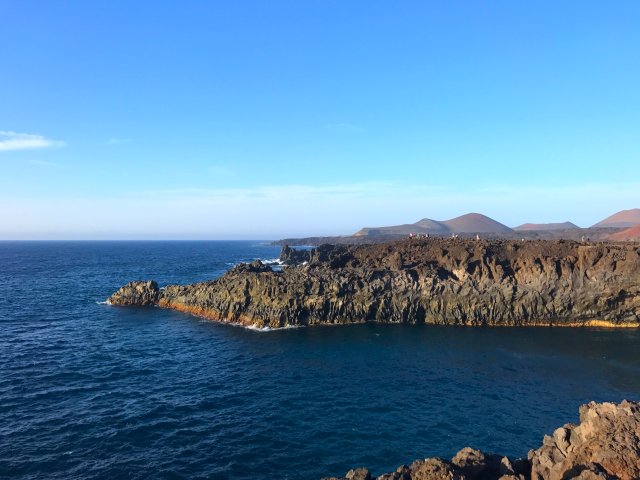 The coast of Los Hervideros, between the Playa de Janubio beach with its black sand and El Golfo in the south of Lanzarote, is one of the most beautiful of the entire island. Here, the four elements meet so obviously, which makes this place so fascinating.

Los Hervideros

El Golfo is also the place to be the first choice on Lanzarote to enjoy of a sunset. Though we have some calima these days, which affects the visibility a little bit.

On the other hand, this climatic situation gives us the warmest October since the beginning of meteorological records, with a sea temperature of 24 degrees Celsius, which of course is very pleasant for the vacationers here on Lanzarote.
---
---
more photos from "Los Hervideros and El Golfo":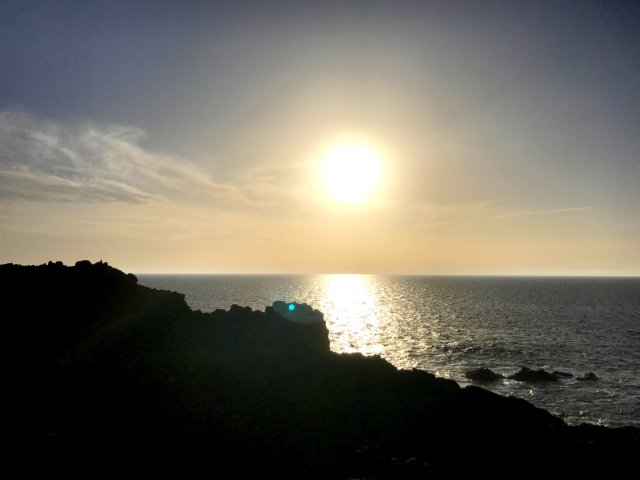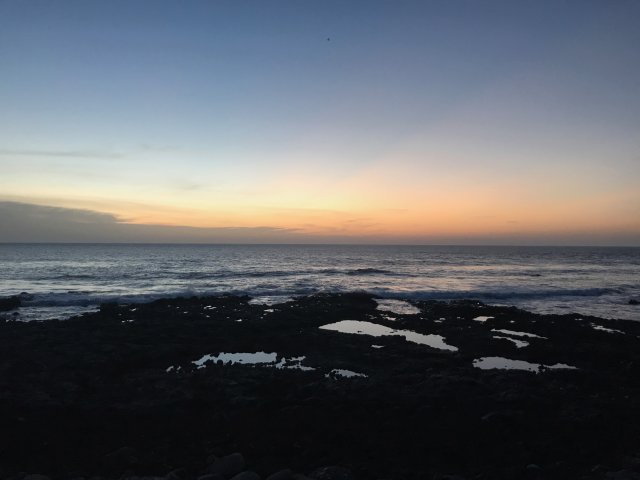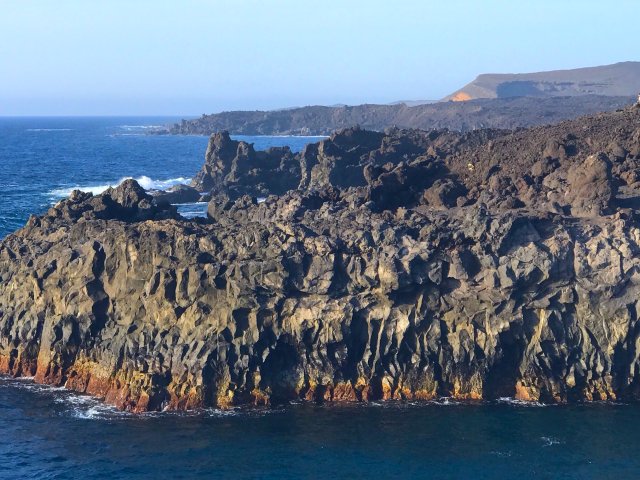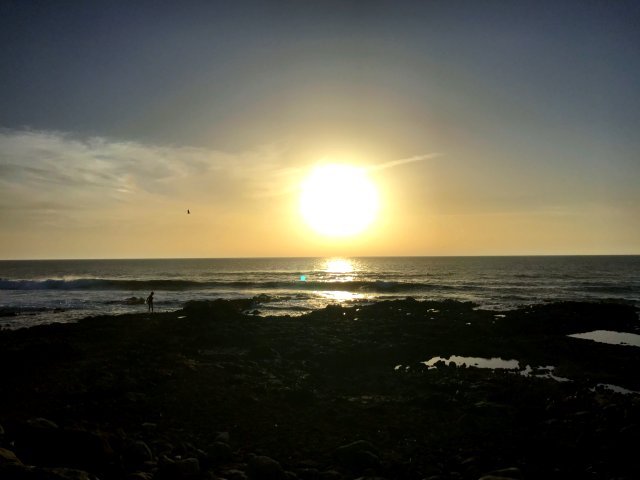 ---
keywords: Los, Hervideros, El, Golfo
posted: 28.10.2017