Mini Transat in Lanzarote first leg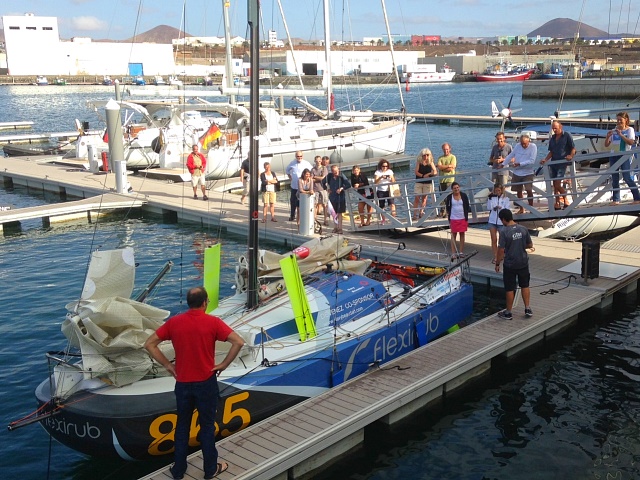 This morning at 9:34 AM local time Lanzarote Davy Beaudart crossed with his Mini 6.50 the finish line ahead of Arrecife. He is the winner of the first leg of the Mini Transat 2015 !

The regatta was started on 19th September at 3:30 PM in Douarnenez in Brittany (France), thus Beaudart needed for 1,250 nautical miles 6 days, 19 hours and 4 minutes. The pursuers are now expected during the day in Arrecife.

The Mini Transat is a single-handed race, which is held every 2 years since 1977, always from Europe across the Atlantic, with an interim stage on the Canary Islands. The Mini-yachts are only 6.50 meters long, but they are really high-tech racing machines. The skippers and their boats spend four weeks in Lanzarote before the next leg with target Pointe-à-Pitre on Guadeloupe will be started. During such single-handed regattas the sailors are used to maintain a rhythm in which they sleep each time just 15 minutes before they have to open the eyes again.

The photos show: Davy Beaudart (right, gray T-shirt) in front of his boat, just arrived in the Marina Arrecife; Arriving in the Marina Arrecife port; My first sighting of the winner near Costa Teguise; Finish line before Arrecife. All photos displaying a date at the bottom right where made by Juan Ángel Benito Sánchez. We met by chance at the finish line on the pier. Thanks to Juan for the photos! All other photos were taken by myself.
---
---
more photos from "Mini Transat in Lanzarote first leg":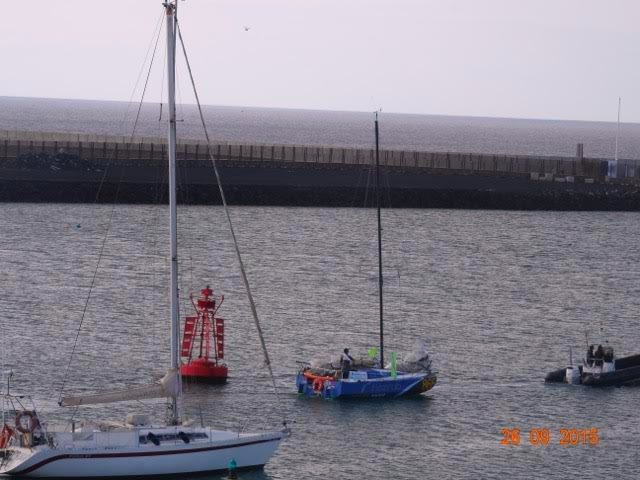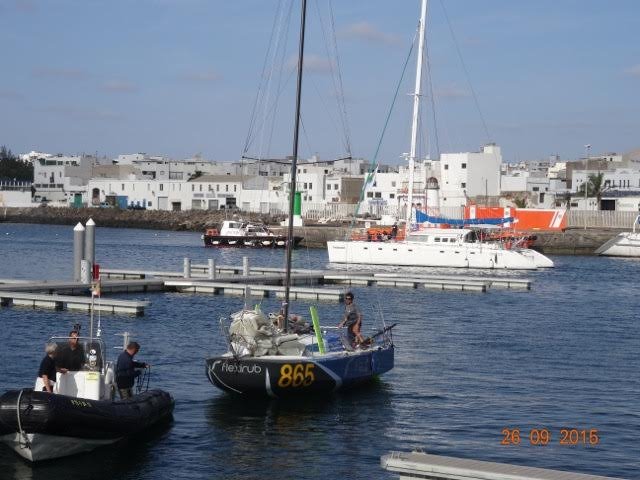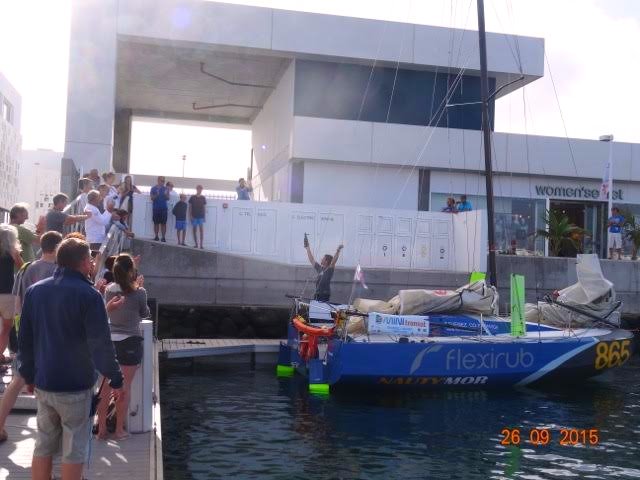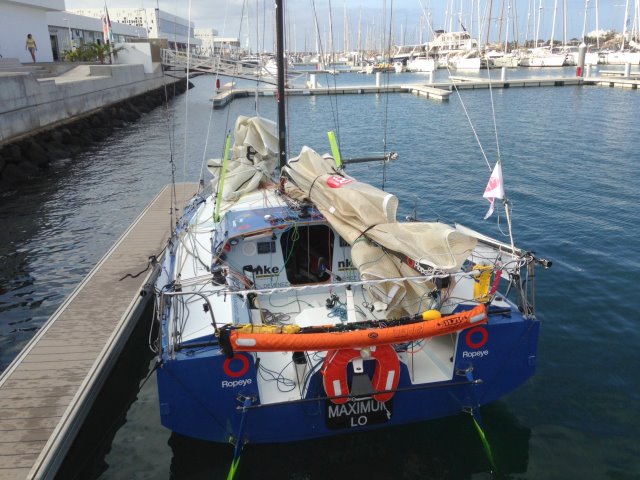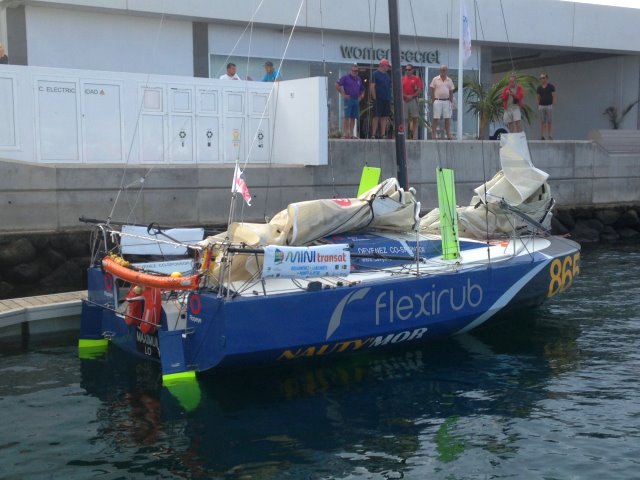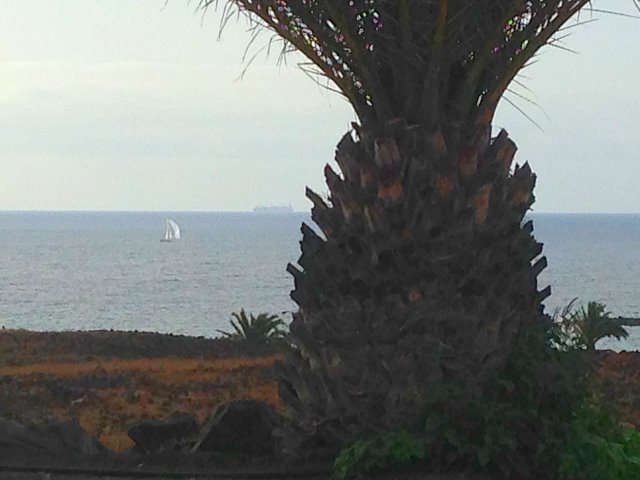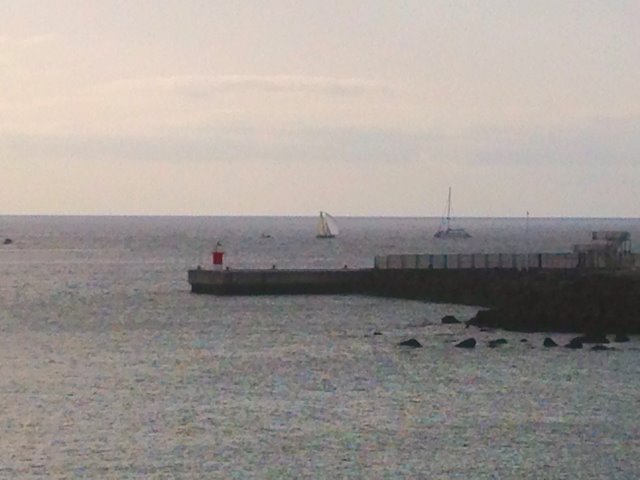 ---
keywords: Mini, Transat, Lanzarote, first, leg
posted: 26.09.2015