Restaurant Tasca de Lita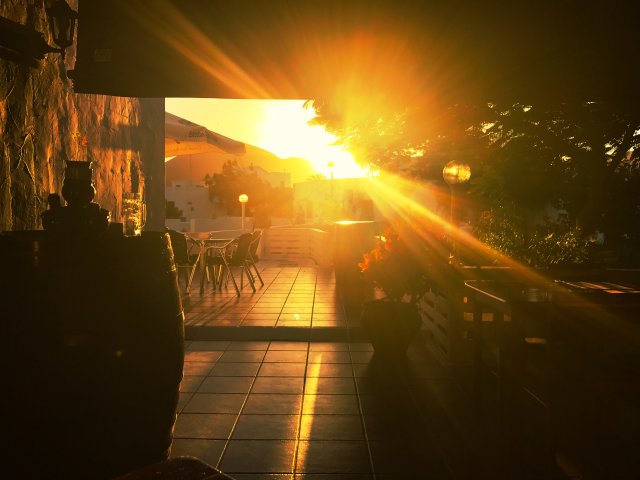 In our small neighboring village Guatiza, about 5 minutes by car from Charco del Palo, an Italian restaurant called Tasca de Lita has been established for a few years. It is a popular change for our holiday guests to eat outside of Charco del Palo.

The kitchen is, of course, Italian, as well as very good and also regarding the staff and the friendly service there I must say the same.

It is particularly nice to sit on the terrace of the Tasca de Lita restaurant around the time of sunset, as you can be see on the photo above, which was made about three weeks ago on a very beautiful evening.

The restaurant is located directly on the main road on the left hand side when driving from Charco del Palo through Guatiza, you can't miss it.
---
0 comments:

---
keywords: Restaurant, Tasca, de, Lita
posted: 24.10.2017